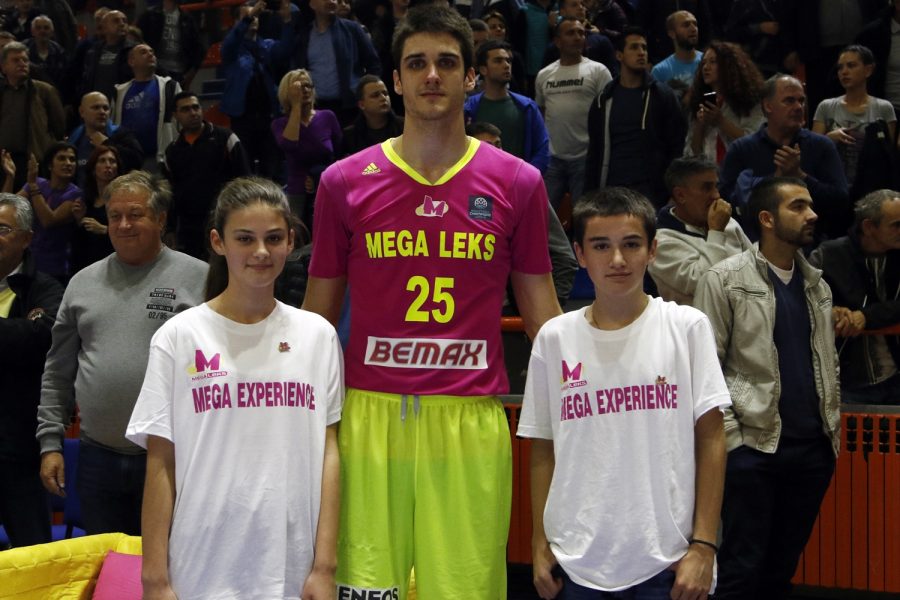 MEGA EXPERIENCE AND MEGA WIN
Project Mega Experience, within the guests of the club on the match are the young and talented in Mitrovica, continued at the match of the second round of the Basketball Champions League against Cibona. This time, from the special places in the colors of Mega Leks, match watched students of 7th grade Elementary school "Sveti Sava" from the Calma, Vanja Stanivukovic and Bosko Jankovic.
Vanja in a addition to excellent success in school, is awinner of numerous awards in school competitions, among others won 2nd place at the district competition in the Serbian language and also took part in the Republican Olympics in the Serbian language. Bosko also has an excellent success in school and this year won first place in the Republican contest in History.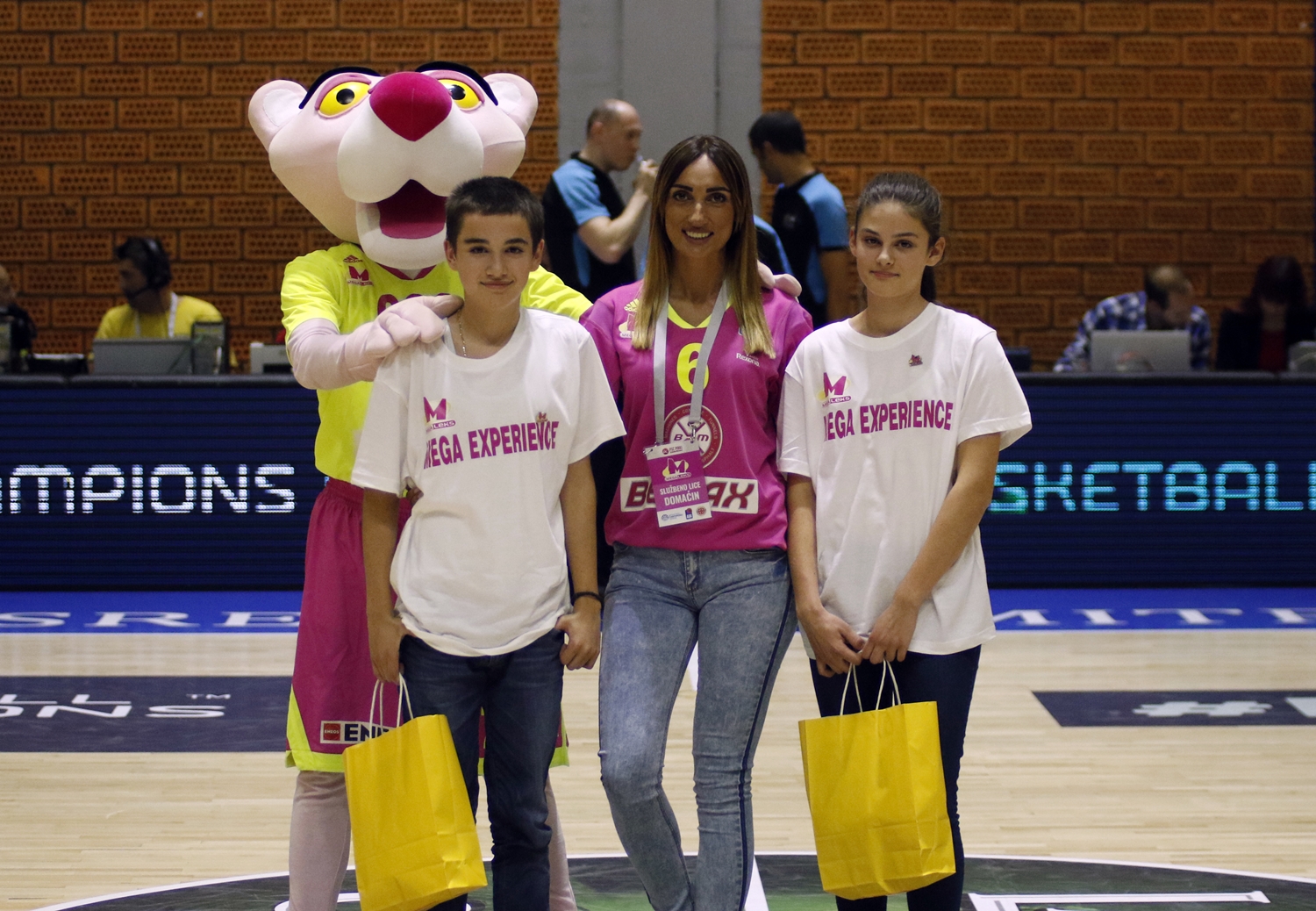 In addition to gift package they received from Mega Leks, Vanja and Bosko at the end of the match as a souvenir got picture with the captain of Mega, Rade Zagorac.
In the break between periods in the audience were shooted shirts of company Roda from special sporting rifles and three happiest spectators at the half-time break competed in shooting threes from half court for a valuable gift of company Roda – plasma TV. After a three point shot of one competitor, it seemed that the ball enters the basket but still wriggled out. At the end of all of the competitors still get consolation prizes, t-shirts of company Roda.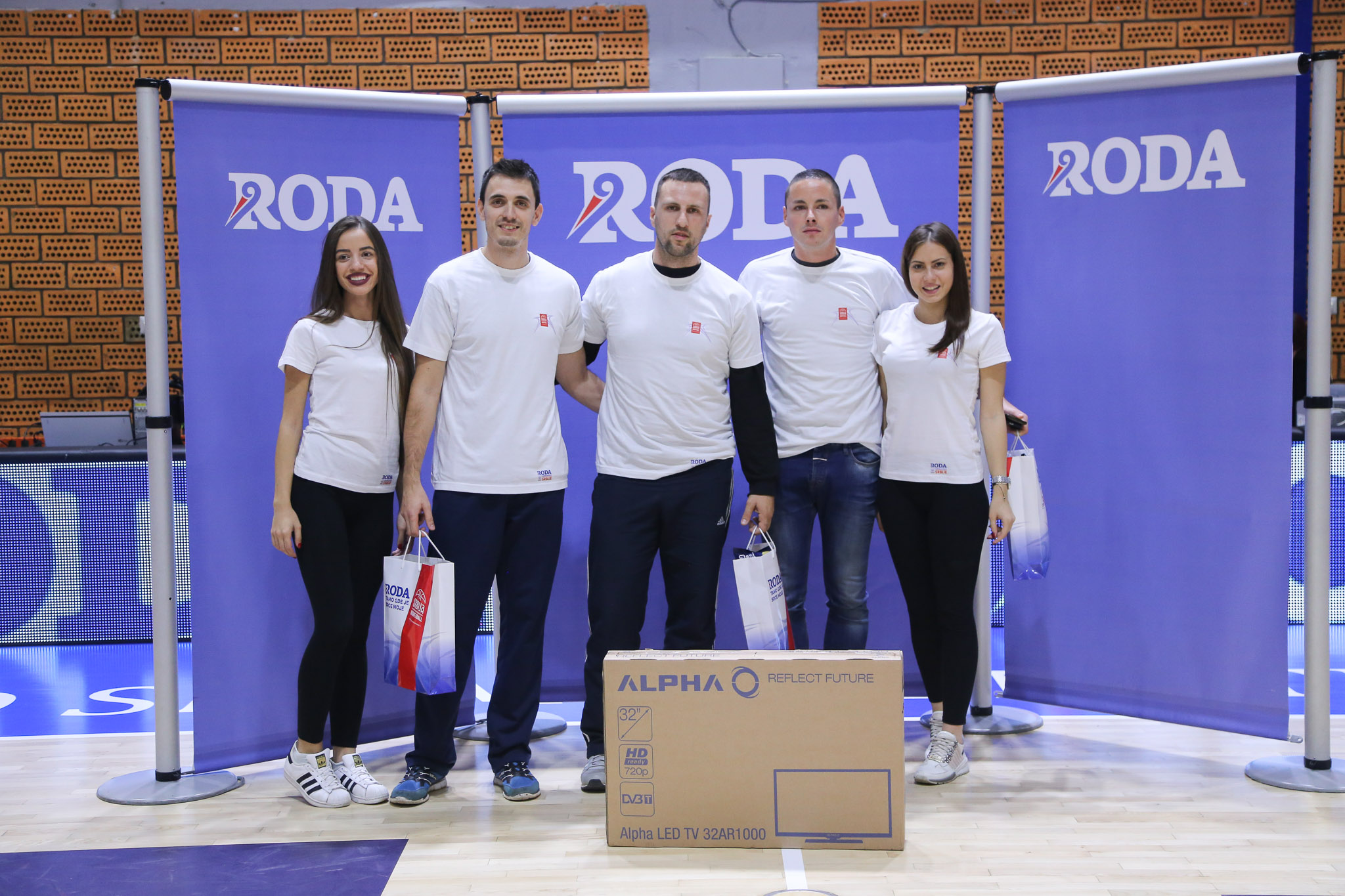 Photo: Ivica Veselinov/Mega Leks/RODA