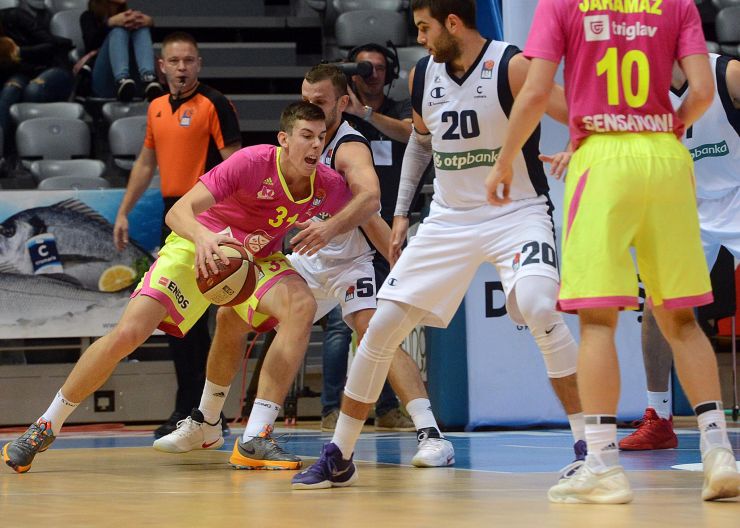 Players of Mega Leks exciting finish had a chance to win in Zadar but in the last minute missed two three-point shots, so the home team won with 90:86 (30:30, 18:20, 23:22, 19:14).
Best in the ranks of Mega Leks were Tejic with 24 points and Zagorac with 20. Mega after six rounds has record of one win and five defeats and in the next round in the ABA league will welcome MZT on 30th of October.
Dejan Milojevic started the match with five Jaramaz, Novak, Zagorac, Simeunovic and Kaba. Zadar starts match better so after three minutes is 9:1. Simeunovic raised Mega with 9 points in a short period and is reduced to minus 3, 15:12. Zadar via free throws held the advantage but on the other hand, Cančcr hit two triples but quickly goes to the bench because of third personal foul. In the finish over threes of Tejic and Mushidi Mega took lead and the first quarter ends with 30:30 with 5 of 6 of Mega for 3 points.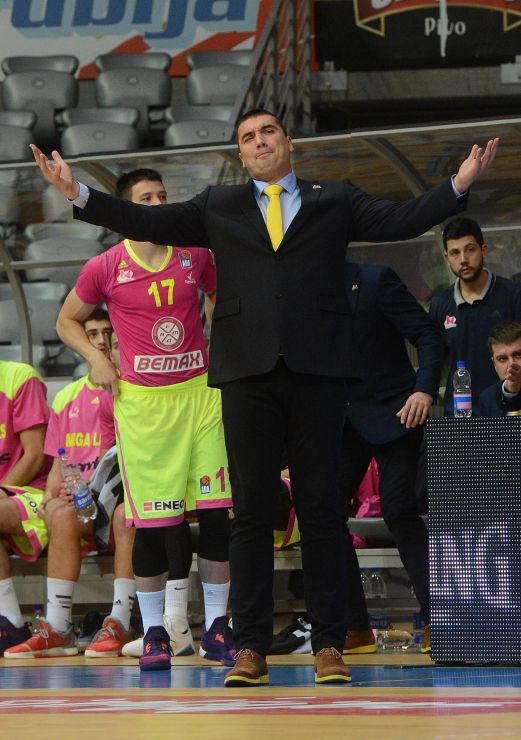 In the second quarter Zadar took advantage because of bad rebounding of Mega so they managed to get a plus 11, 43:32. However, Mega raises the level of defense, Kaba stole a few balls and Tejic and Zagorac leveled the score 46:46 in two minutes to half. After time out of Zadar, Djokovic steals and assists for a dunk of Tejic for lead on the half, 48:50.
In the third quarter, Zadar briefly got the lead in the 27th minute, 65:64. Mega Leks quickly returns over three of Zagorac and lay-up of Tejic in counter. Captain of Mega continues with a good roll in the third period, so the result before the last 10 minutes is 71:72.
After 3 minutes of the fourth quarter Zadar took lead 79:74 and because of 5th personal foul Jaramaz is out. Tejic and Zagorac return egal but after flagrant personal foul of Tejic, Zadar returns lead. At a plus 4 for Zadar Cancar hit extremely difficult three pointer at the end attacks but gets fouled out. At the last minute we entered with 87:86 for the home team. Zagorac fails to score a three pointer.Vladovic hit one free throw but Mushidi's shot behind the line 6.75 seconds with a couple of seconds left in the game was not precise and Ramljak from the free throw confirmed the victory of Zadar.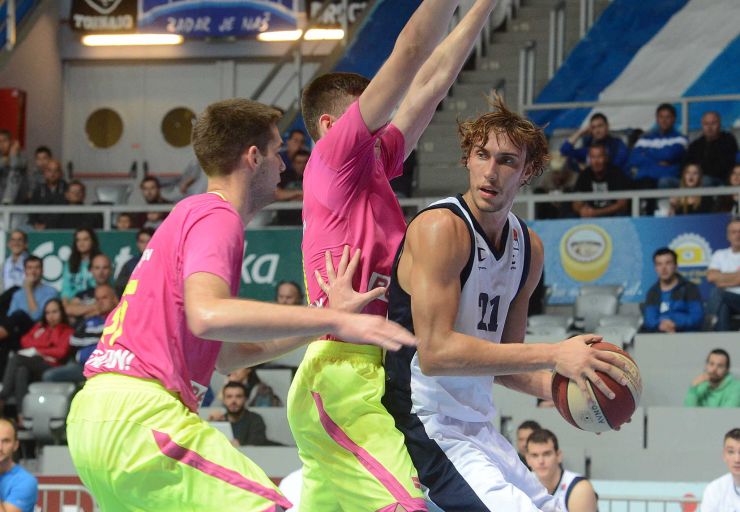 On Tuesday from 20:00 Mega continues competition in the Basketball Champions League with a game against Cibona in Sremska Mitrovica.
Zadar: Vladovi 7, Vranes 19, Jelenkovic, Krajina, Jurica, Brzoja 8, Marinkovic 28, Tomas, Ramljak 14, Vrkic, Mazalin 14.
Mega Leks: Mushidi 3, Djokovic 2, Jaramaz (8 assists), Veljkovic, Milisavljevic 2, Kaba 7, Zagorac 20 (7 rebounds), Cancar 15, Simeunovic 11, Tejic 24, Novak 2 (4 assists).
Photo: Zadar / Zvonko Kucelin