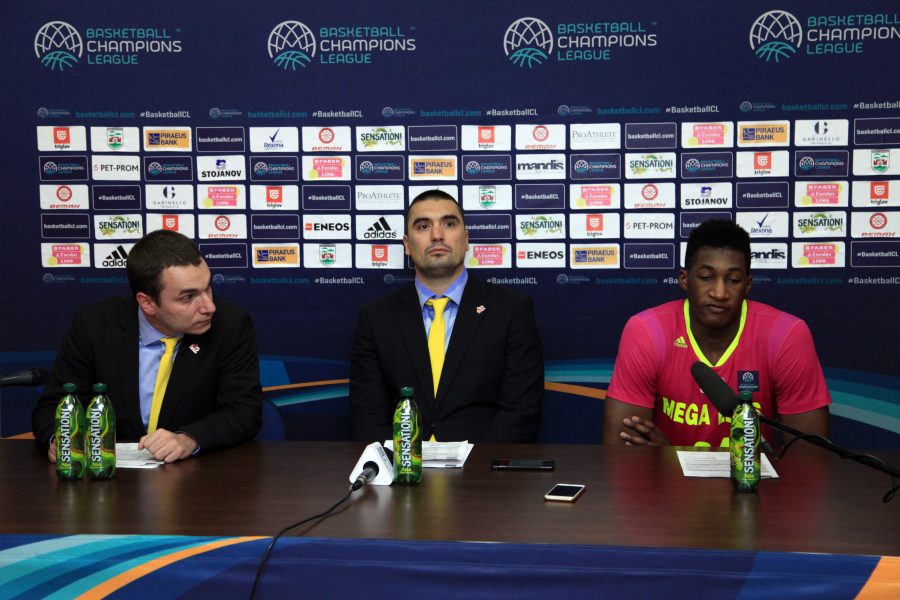 MILOJEVIC: "WE WEREN'T ON REQUIRED LEVEL TO BEAT AVELLINO"
Mega Leks failed to triumph in the first round of the Basketball Champions League Bas Avellino celebrated with 70:84.
Best in the ranks of Mega was Alpha Kaba with 18 points and 9 rebounds. French center said that the Mega played against great team:
– We played against a great team. From the start we knew it will be a very tough game. We gave our best, we fell in the finish, but overall I think this was a good game.
Dejan Milojevic congratulated Avellino to deserved victory
– Congratulations to the team of Avellino on good game and deserved victory. We had chances in the match to go the uncertain ending, but today we were not at the required level to win such a great team as Avelino. In the decisive moments we missed open shots, the defense was not good, we had a bad rotation, and Avellino is an exceptional team, and they knew how to punish. They deserved to win and I wish them good luck in the competition.
One of the most experienced in the ranks of Avellino Marco Cusin said that the good movement of the ball in the attack was the key to victory:
– We played well and like coach said, we had excellent ball movement in the attack. What was very important in this game is the fact that when we play the pick-and-roll, the ball moved well in attack and in these situations we were creatin open positions for the shots. In this game we hit a lot of shots for three points after a good and timely pass and this has brought us victory.
Coach o Avellino Stefano Sacripanti said that the match against Mega Leks was very important for his team:
– First of all, I am very proud of Avellino. This match was very important for us because this was our return to the European scene after a few years. We were very focused on getting a win for our fans, our club and I am very happy about it. At a time when we had good movement of the ball in attack and in defense when we had the necessary aggression on the ball, we have achieved the desired result.
Photo: Mega Leks / Ivica Veselinov