CADETS OF MEGA SUCCESSFULLY STARTED QUALIFICATIONS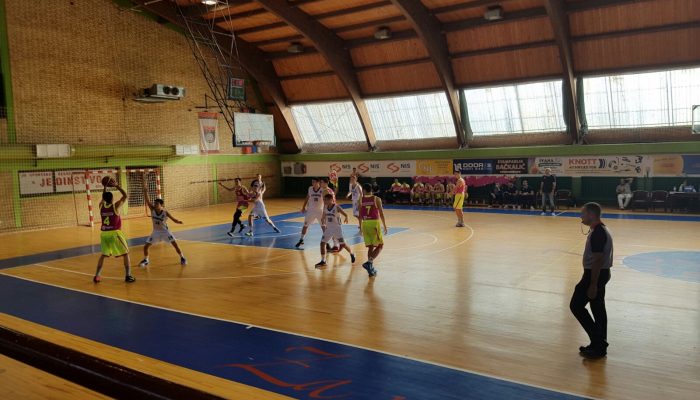 Cadets of Mega Bemax have successfully started qualification for Triglav Cadet League of Serbia since in the first match of the tournament which is held in Novi Becej defeated KK Petrovgrad from Zrenjanin with 93:66 (27:18, 26:17, 21:24, 19:7). The next match cadets of Mega will play on Saturday from 16 o'clock against Vojvodina and in case of win, will provide placement to the final qualifications which will be played on 1st and 2nd of October in the same place.
Marko Andjelkovic's players played a good match, where they eventually came to a convincing victory at the start of qualifications. Best in the ranks of Mega were Pecarski with 30 points and Langovic with 17.
The system of qualification is as follows, at start are formed two groups of three teams. From each group the two best teams will qualify for the final qualification. Mutual matces from the group will be transferred to the finals where the top four teams will fight for two places that lead to Triglav Cadet League of Serbia in which players of Mega Bemax defend the championship title won last season.
Mega Bemax: Music 2, Draganic 5, Drobnjak 6, Islamovic 14, Langovic 17, Trifunovic 6, Miskovic 2, Pecarski 30, Cerovina 11, Vicentijevic, Cirovic, Nedeljkovic.