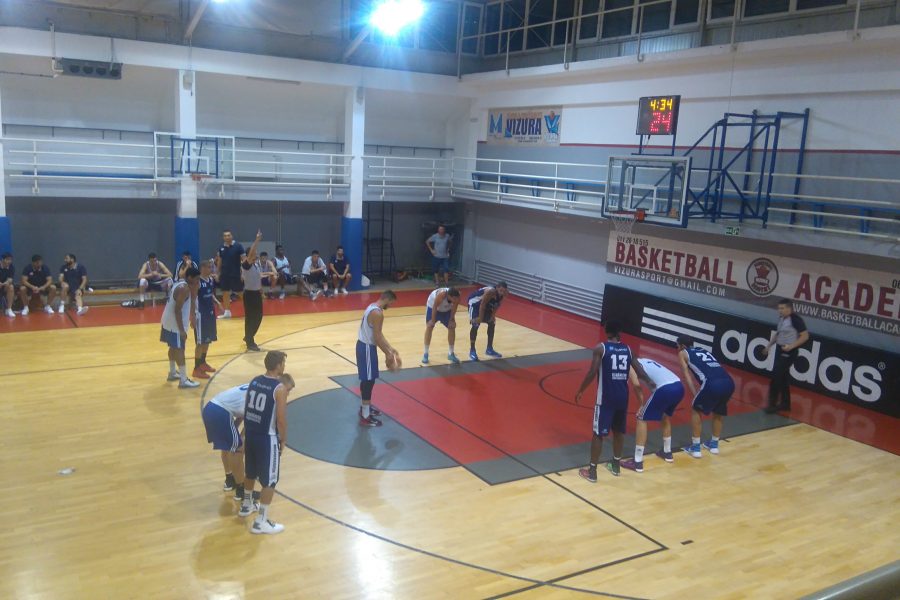 MEGA WON AGAINST BREMERHAVEN IN SECOND CONTROL MATCH
Players of Mega Leks celebrated in the second control match and this time  in the hall "Vizura" was defeated German Bremerhaven with 89:83 (28:15, 16:21, 28:21, 17:26). Mega for the most of time controlled the result and repeatedly refused attack German  team until finish if the game. In the last minute Bremerhaven reduced to two points. However, Mushidi bith brilliant block stopped player of guests after which Zagorac with free throws secured the victory of Mega.
In the match against Bremerhaven the first game since injury in March played Ognjen Jaramaz. In the last quarter after a collision with an opponent Stefan Glogovac, due to injury had to leave the game.
The most efficient in the ranks of Mega were Spasojevic with 16 points, 14 had Zagorac who added 9 rebounds and 6 assists.
The next match Mega Leks plays on Thursday August 25 at 17:00 in the hall "FMP" in Zeleznik against the national team of Bulgaria:
Mega Leks: Simic, Zagorac 14 (9 rebounds, 6 assists and 3 steals), Milisavljevic 11 (4 assists), Glogovac 3, Djokovic, Jaramaz 13 (3 steals), Simeunovic 10 (5 rebounds and 3 steals), Spasojevic 16, Kaba 8, Pavlovic, Mushidi 6, Tejić 8 (9 rebounds).
Bremerhaven: Smotrycz 10, Breitlauch 5, Bleck 11, Hulls 5, Diggs 14, Elliott, Igrutinovic 14, Austin 10, Kemp 10, Mejster 4, Brembly.