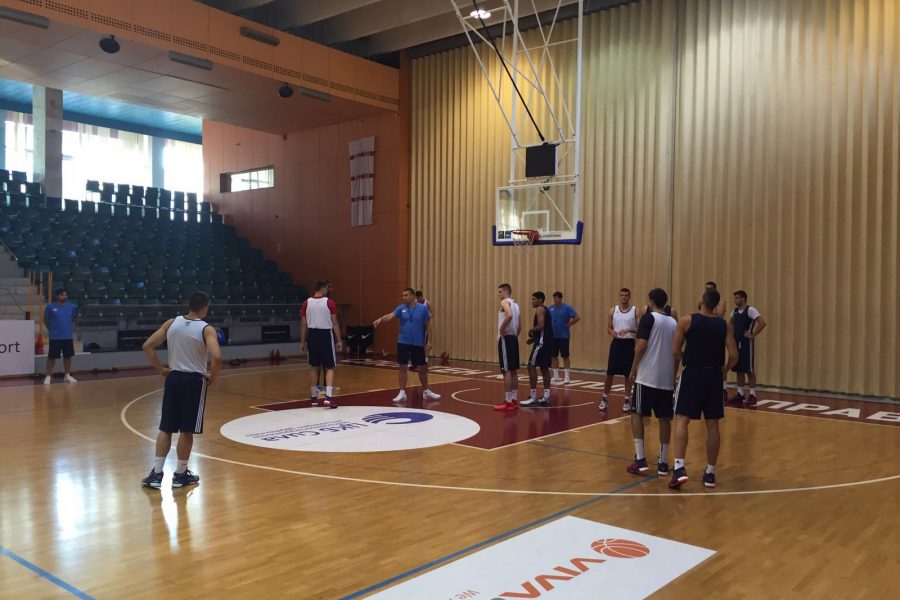 MEGA IS BACK FROM PREPARATION IN BULGARIA, FIRST GAME AGAINST QATAR
Mega Leks have returned on Tuesday from preparation that were held Pravets in Bulgaria, where they stayed from 10th to 16h of August. In Bulgaria, the 13 players of Mega Leks practiced: Rade Zagorac, Ognjen Jaramaz, Radovan Djokovic, Stefan Simic, Milenko Veljkovic, Alpha Kaba, Djordje Simeunovic, Nikola Pavlovic and reinforcements that have arrived during the summer, Milos Milisavljevic, Kostja Mushidi, Marko Tejic, Radosav Spasojevic and Stefan Glogovac. Vlatko Cancar will join the team after the completion of commitments in the national team of Slovenia.
Already on Wednesday 17th of August from 19:00, Mega Leks expects first control match. In the hall "Ranko Zeravica" in Novi Beograd opponent will be Qatar. The next opponent will be Bremerhaven from Germany and the game will be played on Friday 19th of August at 19:30 in the Hall "Vizura" in Zemun. After that players of Dejan Milojevic expect match with the national team of Bulgaria on 25th of August at 17:00 in the hall "FMP" in Zeleznik.
Schedule of all control games will soon be available at the official website.
Photo: Mega Leks