DANILO NIKOLIC IN SPAIN!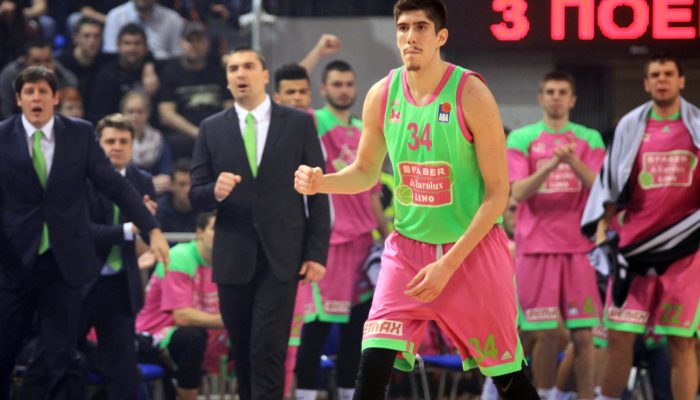 Power forward of Mega Leks Danilo Nikolic will continue his career in Spain after he signed a contract with ACB team Bilbao. The Spanish team will play next season in ULEB Eurocup.
Danilo Nikolic was born on 8th of August 1993. and for the most part last season was the oldest player of Mega Leks. On parting ways with Mega, Nikolic said he would like to repeat last season:
"I am grateful to everyone at the club for the given opportunity and for all they have done for me and I wish them good luck in his future careers. Last season in Mega was unforgettable and I'd like something like that to happen again. I believe that the club will continue to grow and to be the best environment for young players. Since for the most part of last season I was the oldest player in Mega Leks, I'm sure I am ready for new challenges in Bilbao and I cannot wait to join a new team",
Nikolic said.
Nikolic came to Mega in 2014 from the ranks of Buducnost and last season was one of the most responsible for great results of Mega. He played great in the final tournament of Radivoj Korac Cup in Nis, where Mega Leks have won the first trophy in the club's history. In ABA league has often been excellent at key moments such as three for victory in Skopje against MZT or when he hit both free throws at the end of the second leg of semi-finals of the playoffs against Buducnost. In ABA league on average had 10.6 points and 5.2 rebounds while in Super League of Serbia had 12.6 points and 5.7 rebounds.
Good luck Nick!
Photo: Mega Leks/Ivica Veselinov