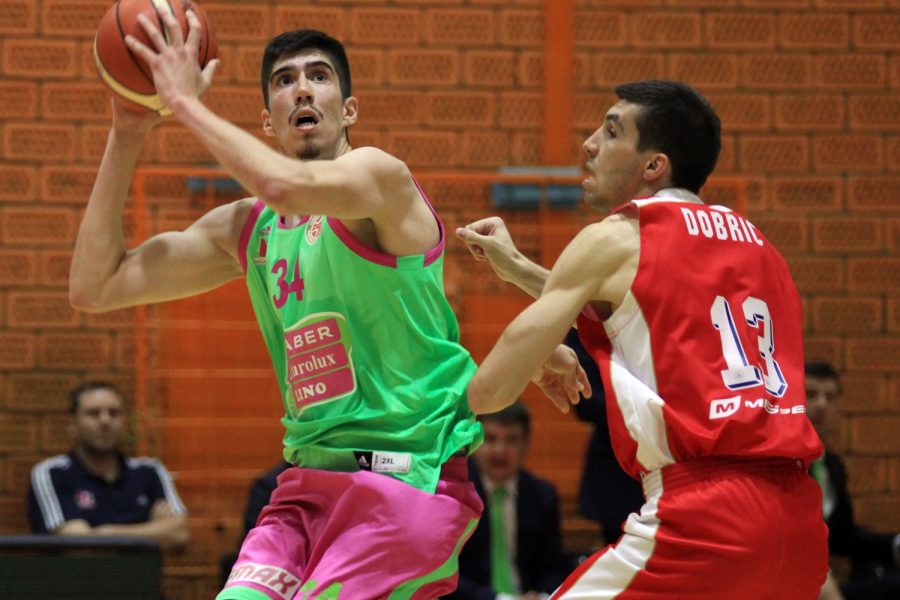 NIKOLIC: "I BELIEVE WE CAN GET AWAY FROM A DIFFICULT SITUATION"
Players of Mega Lekls on Friday 10th of June at 20 pm in the Hall FMP in Zeleznik play Match 4 of series for 3rd place of Super League of Serbia. FMP leads 2:1 and to speak of the importance of the match is unnecessary, since the winner of the series which is played on 3 wins, will qualify for the ABA league next season.
Coach of Mega Leks Dejan Milojevic points out that a large stake is in the next match:
"In the last game we had our chances, we played quite well the first half, but the difference in a better game we did not materialize. It's nothing lost, now FMP is absolute favorite for a place in the ABA league. We have to win two games in a row, I believe that we are able to do so. In these matches the player grows, the game is under load, and for us this is a great stake, place in the ABA league. If we're real, we will survive",
Milojevic said.
Mega Leks and FMP have so far met seven times in the Super League and the current score is  5:2 for Mega.
Danilo Nikolic played a very good previous match in  Zeleznik (20 points, 8 rebounds) and power forward of Mega believes the team can bind to two victories:
"We are in a difficult situation, however, I believe we can get out the same and twice time to beat FMP and achieve our goal, which is place in the ABA league. We showed a lot of character many times this season and I believe it will be so in Friday. Aggressive Defense , control of rebounds and smart solutions in attack will bring the fifth match. We have no right to make mistakes, and we will do our best to finish with two wins this season",
Nikolic said.
The match will be broadcast live on TV channel Arena Sport.
Photo: Mega Leks / Ivica Veselinov