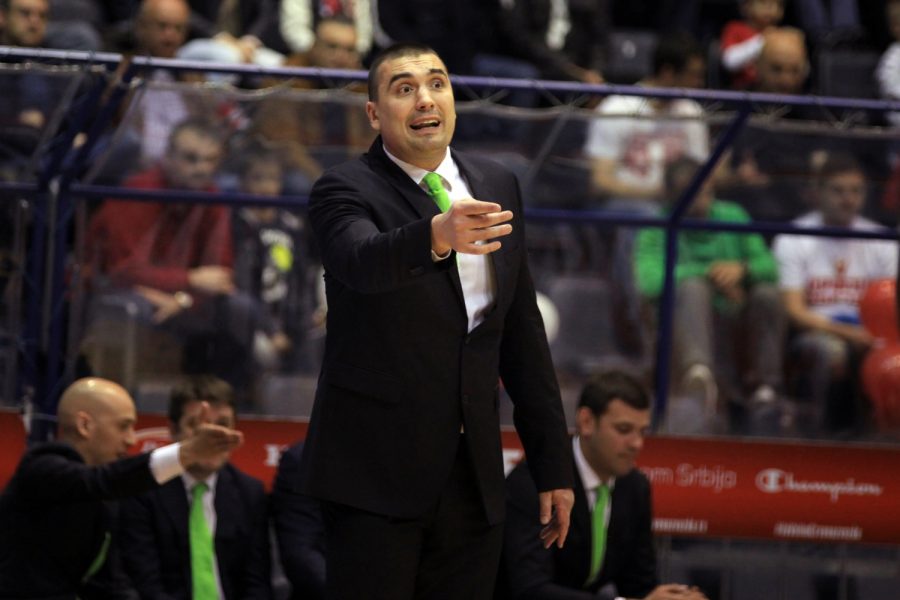 MILOJEVIC: "AS SOON AS POSSIBLE TO FORGET THIS MATCH"
In the first semifinals Mega have not presented a good performance as Crvena zvezda used that to take the lead 1:0 in the series.
Captain of Mega Leks Rade Zagorac said that the team needs to have more energy in these matches:
"I congratulate Zvezda on win. We played really bad from the first to the last minute. We need to have more energy in matches against Zvezda which is better than us. Today was not like that and we have to change that in the next two days because that's the only way we have a chance to compete with them",
Zagorac said.
Coach of Mega Leks Dejan Milojevic said that Zvezda win is deserved:
"Congratulations to Crvena zvezda on deserved victory, they were better in all aspects of the game, and this difference is not realistic because after our game, we should lose by 20. We need as soon as possible to forget this match as next is already in next two days and try to get back series to the Belgrade. Today jwas just not enough faith that we can win against Zvezda on their home court and everything starts from there",
Milojevic said.
Photo: Mega Leks/Ivica Veselinov