MINI BASKET TEAM OF MEGA SUCCESSFUL IN GREECE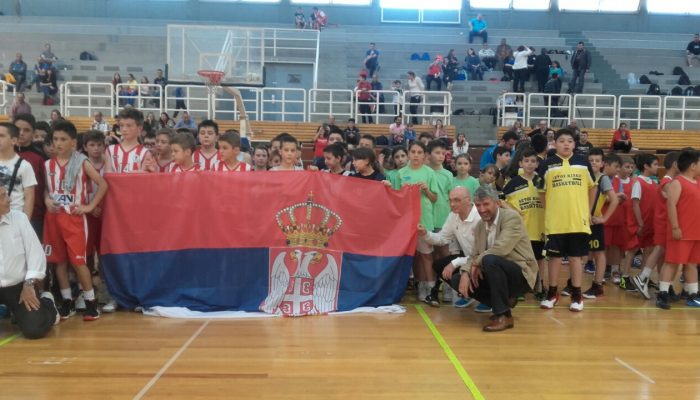 Mini basket team of Mega Leks which brings together boys and girls born in 2006 and later, took part from the 5th to 8th May at a tournament in Thessaloniki with 7 teams from Serbia and Greece.
Mega at the tournament recorded 3 wins and 1 loss, and generally left a very good impression in Thessaloniki.
Basketball School "Mega Leks" also competes in the NIS Minibasket League, for which was formed  a team of nine boys and one girl. Minibasket league rules are as follows: Game 4 x 8 minutes without stopping the clock, play with a ball the size of a 5 bins have been placed at a height of 2.75 meters.