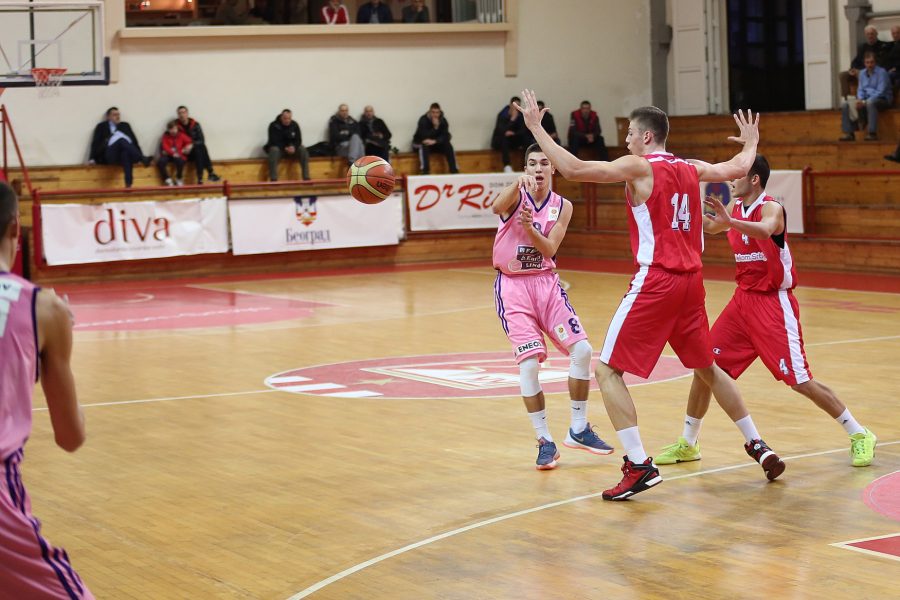 JUNIORS WON AGAINST ZVEZDA AND SECURED FINAL TOURNAMENT
Juniors of Mega Leks in the derby match of the 7th round of RODA Junior Superleague won away against the leader in the standings Crvena Zvezda Telekom with 68:71 (18:19, 17:16, 16:17, 17:19) and so secured a place in the final Serbian championship tournament for juniors.
Miodrag Rajkovic players were tied after the first half. In second grabbed the lead which was 10 points difference at 5 minutes left in the game. Zvezda made series of points to tie it at 68:68. Then was fouled Matic who precise both times from the free throw line. Simanic misses the three, a Vojinovic catches the ball and immediately was fouled. Vojinovic hitted the second free throw and in the remaining time, Radanov's missed half-court shot for overtime
Best Mega Leks were Novak Music with 16 and Aleksa Matic with 14 points.
Mega with this victory secured third place in the final tournament with 8 wins and 5 losses, and with a one win more than forth Jagodina and better point difference with matches against them
Mega Leks: A. Matic 14 (5 rebounds), Miskovic 9, Kovacevic, Music 16 (5 assists), Vojinovic 11, Pantelic, Raickovic 2 (5 rebounds), Pecarski 6 (5 rebounds), Gosic, Virijevic 3, Plavsic 3 , Bitadze 7.
Photo: Mega Leks/Jovan Azdejković