CADETS WON DERBY AGAINST PARTIZAN, SAME OPPONENT IN SEMIFINALS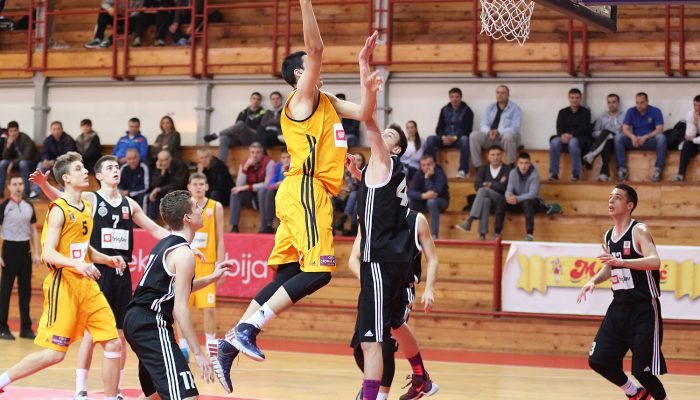 Cadets of Mega Leks have won away derby match against with Partizan NIS 70:72 (12:20, 20:19, 20:17, 18:16) within the remaining match of 7th round of Triglav Cadets Super League of Serbia. With this win, players of Miodrag Rajkovic confirmed No. 2 spot before the Final tournament of championship for cadets which will be held on 27th and 28th of April in hall Basket City in Belgrade..
Best in Mega were Nikola Miskovic with 24 points and 8 rebounds, and Marko Pecarski with 17 points and 10 rebounds
Mega will play in the semifinals against Partizan NIS  while the other semifinal pair will beCrvena zvezda Telekom and Sport's World or Vizura Shark, depending on the results of remaining match, Crvena zvezda Telekom – Vizura Shark.
Mega Leks: Virijevic 6 (5 rebounds, 6 assists and 5 steals), Gosic 3, Simendić, Miskovic 24 (8 rebounds, index 28) Nedeljkovic 3, Pavlovic 3, A. Matić 11 (5 rebounds), Raickovic 2, Ilincic, Trifunovic, Pecarski 17 (10 rebounds), Bitadze 3 (6 rebounds).
Photo: Jovan Azdejkovic/Mega Leks