PIONEERS OF MEGA AT THE FINAL TOURNAMENT IN SERBIA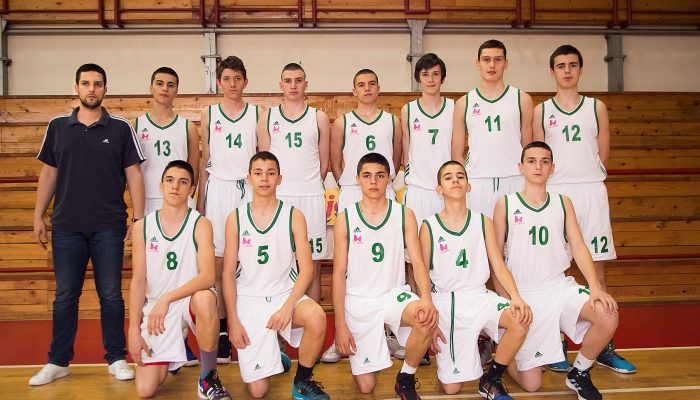 Pioneers of KK Banjica Mega will participate from Wednesday 13th of April to Sunday 17 at the final tournament championship for pioneers which will be held in Cacak. At the tournament will compete a total of 12 teams divided into 4 groups and the Banjica Mega will play with teams of Crvena zvezda Telekom and Sport's World. After that, two best teams from each group will qualify for the quarter-finals which will be played on Friday 15 April. Semifinals and finals are scheduled for Saturday and Sunday.
Pioneers of KK Banjica Mega in the Quality League of Pioneers took 4th place with 13 wins and 5 losses.
Schedule:
Wednesday 13th of April:
10:00 – Crvena zvezda Telekom – Banjica Mega
18:00 – Sport's World – Banjica Mega
Friday 15th of April:
– Quarterfinals
Saturday 16th of April:
– Semifinals
Sunday 17th of April:
– Finals
Photo: Mega Leks / Jovan Azdejković