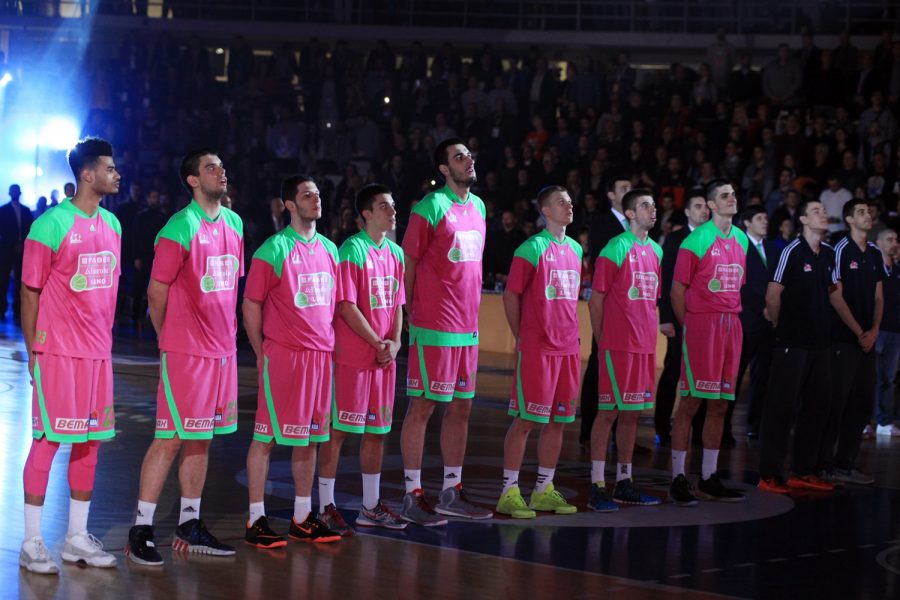 Five players of Mega Leks have applied to this year's NBA Draft. Captain of Mega Leks Rade Zagorac, Ognjen Jaramaz, Timothe Luwawu-Cabarrot, Alphaa Kaba and Ivica Zubac have submitted requests to the NBA draft, which will be held on 23th of June at the Barclays Center in Brooklyn.
If three of the above are elected, Mega would become the first club that twice time had three players selected in one draft. In the case of four or five players selected, Mega Leks would definitely confirmed place in NBA history.
We recall that a very respected and well-known portal "DraftExpress" for now predicted that three players of Mega Leks will be selected in this year's NBA draft, but certainly all five players will have a chance.
Rade Zagorac this season in the ABA league on average achieved 12 points, 6 rebounds, 2.3 assists and 1.7 steals per game.
Timote Luwawu-Cabarrot was chosen in the best five players of the regular ABA league and he averaged 14.6 points, 4.8 rebounds, 2.8 rebounds and 1.7 steals.
Ognjen Jaramaz in 24 ABA league match achieved an average of 11.5 points along with 3.2 rebounds, 2.7 assists and 2.1 steals.
Alpha Kaba in 19.3 minutes on the field averaged 8.1 points with 6 rebounds per game.
Ivica Zubac in rows Mege came at mid-February, and previously in Cibona in 5 matches on average had 6.8 points and 3 rebounds per game.
Photo: Mega Leks / Ivica Veselinov