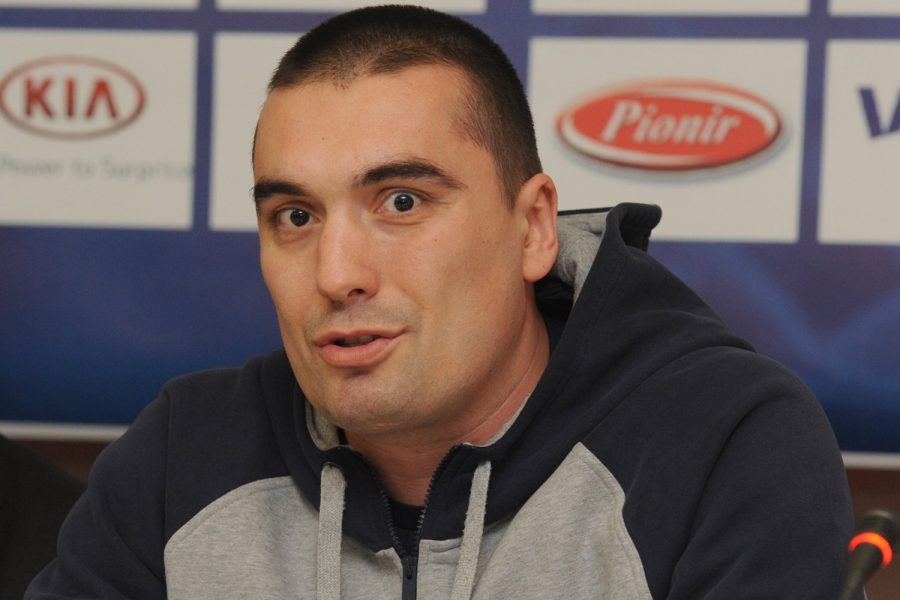 MILOJEVIC: "MIRACLE HAPPENED"
Strategist of Mega Leks Dejan Milojevic after the match in the Moraca was sowed with pleasure and rightfully with the fact that his team, although deprived of help of Aranitovic, Kaba and Jaramaz, beat the favored Buducnost, which was their first defeat at home in the ABA league this season:
– Great victory – began the story Milojevic and then added:
– Before the match I said that our chances rates per thousand and I really still think so. However, the team really showed a lot of heart. We were brave, we did not give up in difficult situations. Well, we controlled the match, we did not allow Buducnost to gain big advantage. We prowled our chance and that chance we got to the end we were able to use it. Luwawu and Ivanovic hit the important free throws and I think we deserved to get win – briefly paused Milojevic and then continued:
– This victory I do not think it changes the role of favorites. Buducnost is still the favorite in this series. We need to stay cool and all this as soon to forget, because to get to the finals we need two steps, this was only the first. This finale we all dream about, and this mighty triumph despite injuries that follow us, we managed to bring closer to the final answer. When you have this many players who are strong and who do their best and do not save themselves, miracles are indeed possible. In my opinion, this game is a miracle that happened and I'm glad that I took part in all of this.
YouTube / ABA liga j.t.d. – via Iframely
Milojevic at the umpteenth time, stressed that his team completely devoid of any imperatives:
– We are not afraid of pressure. Before the game I told my players that we need to win. My approach is such that if I had a slight chance to get victory, I believe that this is achievable. I believe that we can go more after the victory in Mitrovica, but if we analyze the real situation, Buducnost is the favorite and they have a better team. However, the beauty of sport is that it do not always win better one, and sport is one of the few branches where weaker team can win against stronger. That's why people love sport.
As decisive factor for victory in this match Milojevic said:
– A lot of the problems we have with our rules of their low set-up, with rapid and fast players who have a good shot from a distance, especially in a situation when Nikolic was the "five" and Zagorac was "four". I think it was the key thing in this game and that Buducnost have not find the solution.
Mega again played very aggressively in defense:
– We are extremely physically prepared team that can always play pressing , regardless of the composition. The press was not as good quality as the whole season, primarily because of the shortened rotation. Budućnost had only 12 turnovers, unlike the last match in Mitrovica when they were over 20. This is proof that we are using their pressing skill weaker than usual, but that circumstances are such that we need to adapt.
With a great game at the start of the match Danilo Nikolic announced that Mega could do big surprise:
– Nikolić had a very good opening of match, he gave us great confidence in such atmosphere against an outstanding team like Buducnost. When you open game with such shots, players get confidence, they see that we can play with them and that was the key thing that has changed the course of the game, and our consciousness.
On remark of journalists that he do not remember that one player had 40 index points as Zagorac in this match, Milojevic answered jokingly:
– I have had more, but young do not remember thta – noted a coach of Mega Leks with a smile, and then added:
– I'm kidding of course, Rade played the best game after returning from injury and I am very happy for him, because he is one of our greatest talents. It was really a pleasure to lead such a player in this game and enjoy its actions on the ground. I think this is the best reward for audience, because I do not remember when some opponent got so much applause that Rade got during the game. It's really great. The audience in Podgorica has shown that they love basketball and they knows to appreciate the beautiful gesture – said Milojevic.
Photo: Buducnost VOLI / ABA League