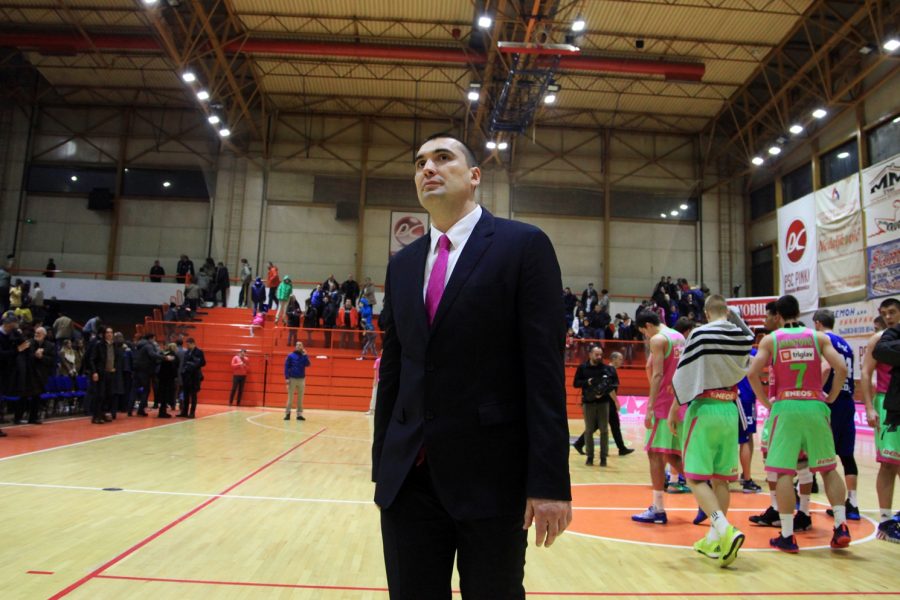 MILOJEVIC: "WE WILL TRY TO SURPRISE BUDUCNOST"
Players of Mega Leksa on Monday 14th of March, from 20 o'clock, will start the playoff ofABA league with a game in Podgorica against Buducnost. Semifinal series is played in best of three. Mega will at the Sports Centre Moraca try that despite big problems with injuries, make a big surprise and came to win.
Players of Dejan Milojevic currently have a great season behind them next to the big problems with injuries. After the first placements in the playoffs of the regional competition in club history with an excellent record of 17 wins in 26 matches, up to 5 more than the previous record for the club (12 wins), Mega is the third season in a row he most effective ABA league team with 78.88 points per game. In addition, Mega led the league in rebounding (36.5 per game) and steals (10.12).
Mega have representative in the best lineup a league league, where the combined voices of coaches, the fans and the ABA league, Timothe Luwawu-Cabarrot was at second place with 10.2% of votes. The young Frenchman had an average of 14.8 points. 4.6 rebounds and 2.7 assists. Luwawu-Cabarrot was also voted the 3rd largest prospect in the league.
Beside him Nikola Ivanović is 9th league most valuable player (index 15) and 6th assistant (4.75 assists per game), Rade Zagorac is 8th rebounder (6.5), 4th in steals (1.88) and 3rd most precise in free throws (86.67%) and Ognjen Jaramaz is 2nd in steals (2.13 per game).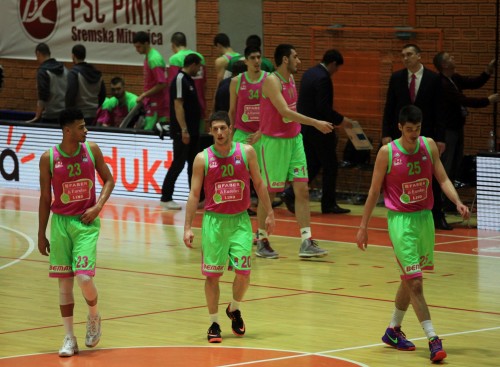 Uspeh Mega Leksa je svakako veći ako se ima u vidu da su samo dva igrača (Luvavu-Kabaro i Simeunović) bila na raspologanju Milojeviću u svim mečevima. Kapiten Rade Zagorac je zbog povrede igrao na samo 8 od 26 mečeva a Kaba na 14. Aranitović je zbog povrede sezonu završio u januaru, Jaramaza očekuje pauza od minimum još 2 meseca dok u polufinalu zbog povrede neće igrati ni Kaba.
Ipak, izabranici Dejana Milojevića su u više navrata tokom sezone pokazali da mogu da odigraju najbolje kad je najteže. To je viđeno tokom nekoliko preokreta u toku lige a takođe i u finalu Kupa Radivoja Koraća su odigrali najbolje kada je bilo najbitnije, u samom finišu meča. Bez Jaramaza i od ranije povređenog Kabe i Aranitovića, košarkaše Mega Leksa očekuje izuzetno težak zadatak da izađu na megdan podgoričkoj Budućnosti koja ima svega 3 poraza ove sezone u ligi i nijedan na domaćem terenu. Ionako tešku situaciju je dodatno otežala i povreda Radovana Đokovića
Trener Mega Leksa ističe da će biti izuzetno teško ali da će ekipa dati sve od sebe da dođe do pobede:
"Imamo puno problema sa povredama. Pored izostanaka Jaramaza, Kabe i Aranitovića, nadovezala se i povreda Raše Đokovića pa tokom nedelje nismo mogli ni da treniramo 5 na 5. Šta je tu je, nosimo se sa situacijom kako umemo. Želimo da damo sve od sebe, da pokušamo da iznenadimo Budućnost u Podgorici i dođemo do pobede",
izjavio je Milojević.
Mega je u poslednjem poslednjem kolu ABA lige slavila protiv Metlaca sa 77:64 dok je Budućnost bila bolja od Cibone sa 78:68. Mega i Budućnost su se sastajali do sada 6 puta u ABA ligi uz skor 4:2 za Budućnost. U poslednjem duelu odigranom u okviru 16. kola, Budućnost je slavila u Sremskoj Mitrovici sa 81:83.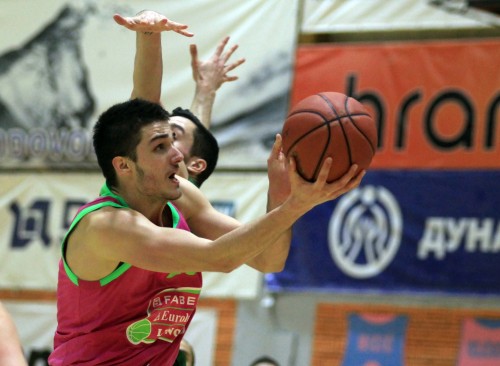 Kapiten Mega Leksa Rade Zagorac je rekao da se nada će ekipa reagovati na pravi način:
"Atmosfera koja je na visokom nivou tokom cele sezone, prodrmana je sa još jednom teškom povredom. Ekipa će pokušati da pronađe dodatnu reakciju ali će biti mnogo teško sa ovoliko izostanaka i iz tog razloga je izuzetno bitno da pružimo svoj maksimum u ovom trenutku. Na nama je da budemo koncentrisani od samog početka meča, da uz agresivnu igru u odbrani i pametna rešenja u napadu pokušamo da nadomestimo izostanke i dođemo do velike pobede u Podgorici",
izjavio je kapiten Mega Leksa.
Utakmica Budućnost VOLI – Mega Leks je zakazana za ponedeljak 14. mart od 20 sati u Sportskom centru Morača u Podgorici. Utakmicu će direktno prenositi TV Arena Sport.
Foto: Mega Leks/Ivica Veselinov