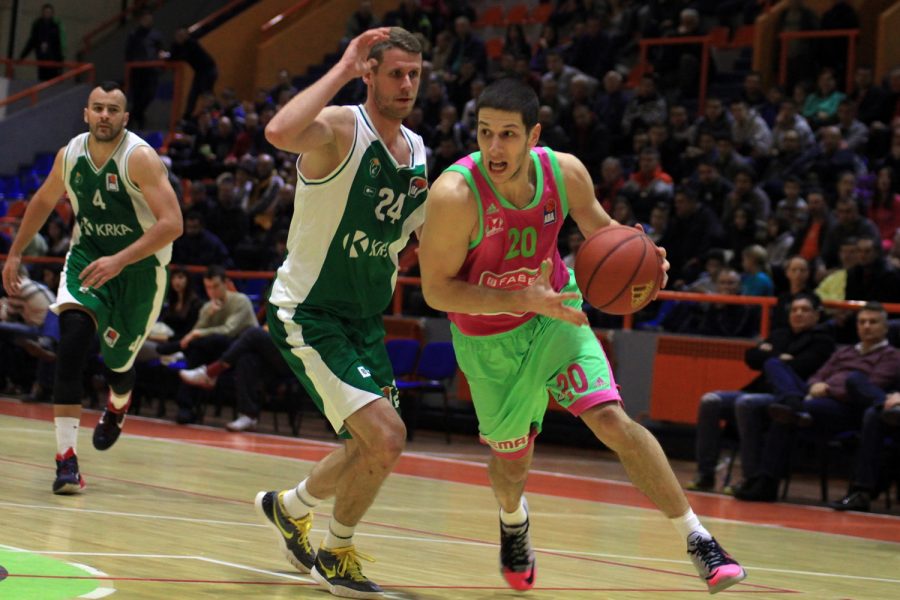 WEAK GAME OF MEGA IN NOVO MESTO
Players of Mega Leks in the hall "Leon Stukelj" in Novo Mesto lost to home Krka with 74:57 (21:7, 21:22, 16:8, 16:20). In a very bad game of Mega, the home team was in lead from the start of the match. Players of Dejan Milojevic at one point in the second quarter managed to reduce to 4 points difference but Krka with a new series went to secure advantage that did not let go until the end of the match. For Mega in this match did not played Ognjen Jaramaz who because of illness did not travel with the team.
The most efficient Mega were Nikola Ivanovic with 23 points and Rade Zagorac the 11.
Dejan Milojevic began the match with following five: Simic, Luwawu-Cabarrot, Zagorac, Nikolic and Jankovic. Mega started the match badly and, after 7 minutes, the score was 11:3 for Krka. Mega managed to reach the new points but at the last minute after a new turnovers, home team took the 14 plus lead, 21:7.
At the beginning of the second quarter, after 16 plus for the Krka, Mega has managed to consolidate a little with points of Ivanovic and Nikolic reduced to 26:18. Krka briefly interrupted series of Mege which continued points with Zagorac and Ivanovic and after offensive rebounds of Kaba and points ofFrench Centre, Mega arrives at minus 4, 33:29. However, as in the first quarter, it followed a new fall in the game of Mege and Krka with a series of 9:0 reached 42:29 at the break.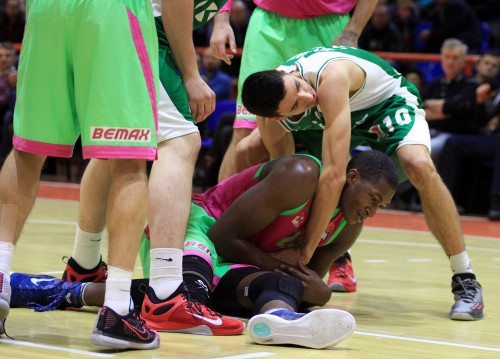 Mega continued poor performance in the third quarter and in addition to lowering the minus 10, was unable to compete with Krka. After the new turnovers of Mega, came the penalty points as the home team ended the third period with a 58:37.
In the last quarter with series of points from Ivanovic tried to reduce minus off but failed to drop below 15 points. At the finish of the match due to injury Kaba had to leave the parquet and the final result was 74:57.
After 25 rounds Mega Leks took 4th place with a score of 16-9 while Krka has 10 wins and 15 defeats. Mega in the last round on March 4th from 20 o'clock host in Sremska Mitrovica Metalac Farmakom.
YouTube / ABA liga j.t.d. – via Iframely
Mega Leks: Simic, Djokovic, Veljkovic, Ivanovic 23, Pavlovic, Luwawu-Cabarrot, Kaba 9 (10 rebounds), Zagorac 11, Simeunovic 3 (8 rebounds), Nikolic 8, Jankovic 3 (7 rebounds).
Krka: Rebec, Tratnik, Ivanov 9, Rojc 7, Lalic 6, Tomic 6, Mulalic 12, Kastrati 5, Dimec 9, Polutak 2, Ritlop, Lapornik 18.
Photo: Ivica Veselinov/Mega Leks