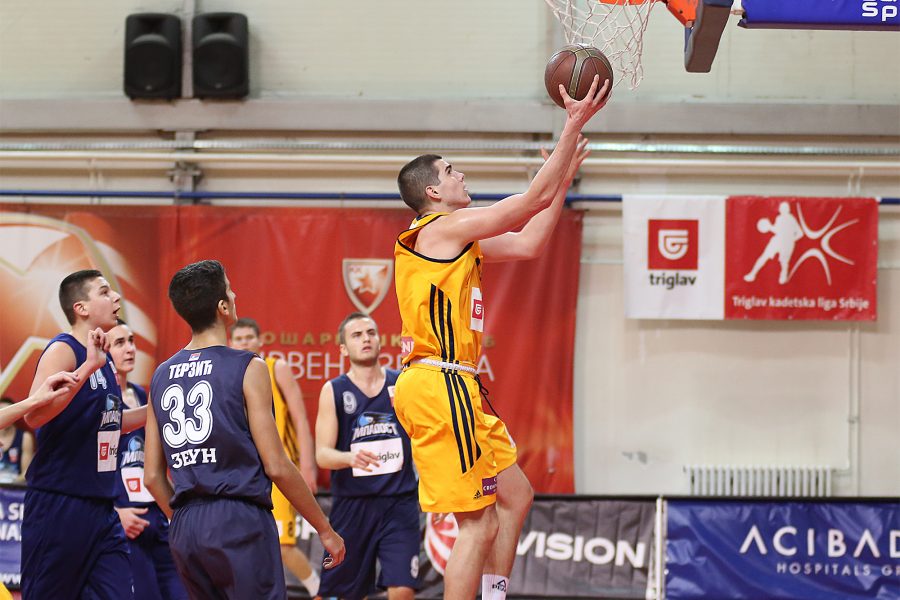 CADETS OF MEGA CONVINCING AGAINST NIBAK
Cadets of Mega Leks within the 14th round of  TRIGLAV Cadet League of Serbia were convincing against Nibak from Nis with 64:50 (11:11, 25:14, 13:12, 15:13). Mega in the second quarter reached double digit lead which was kept until the end of the match.
Best in the ranks of Mega was Nikola Miskovic with 18 points and 14 rebounds.
After 14 rounds Mega occupies the second place in group A TRIGLAV Cadet League of Serbia with the score 11-3. The competition will continue after the intersection with the B group.
Mega Leks: Virijevic, Gosic 2, Simendic 9, Mišković 18 (14 rebounds), Nedeljkovic 11 (7 rebounds), Pavlović 8, A. Matic 6, Ilincic 8 (13 rebounds), Trifunovic 2, Bitadze.