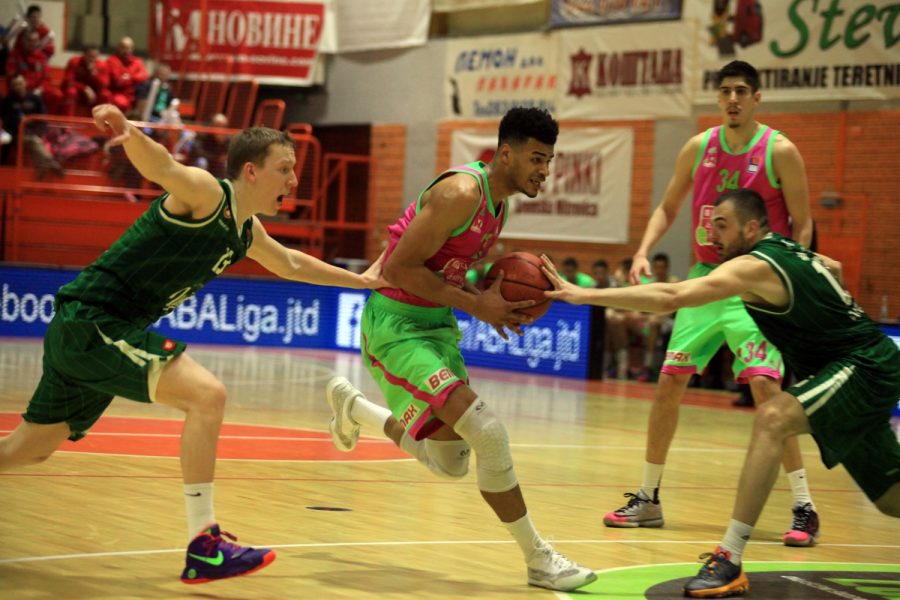 Players of Mega Leksa failed to bind 5th consecutive triumph since within the 24th round in Sremska Mitrovica lost to Union Olimpija with 78:81 (20:25, 20:18, 16:15, 22:23). Mega in the finish in the last seconds had two opportunities to go to overtime with shots for three. First missed Nikolic in an tough position position and then Ivanovic from almost half court but the weren't precise. Nikola Jankovic failed with win of Mega to celebrate a birthday. In a roster for the first time this season was Marko Pecarski who the previous day celebrated his 16th birthday.
Special guest of Mega in the game against Union Olimpija was JR Holden, the former point guard of the CSKA Moscow and Russian national team, now a scout of NBA team Detroit Pistons.
At

halftime

girls from

WBC

Lacarac were

competing

in hitting

points with

obstacles

and a

company

Roda

awarded them

with packages

of their products

and basketballs

for the club

.

Also, in

accordance

with an announcement

before the match

,

a couple in love

Snezana

and

Mladen

who

have been together for

6

years,

posted a

picture

on

Twitter

with the

common

matches

for which

they were awarded

a sweet

package

of the

Roda

and

scarf and

a calendar

from

Mega

Leks

.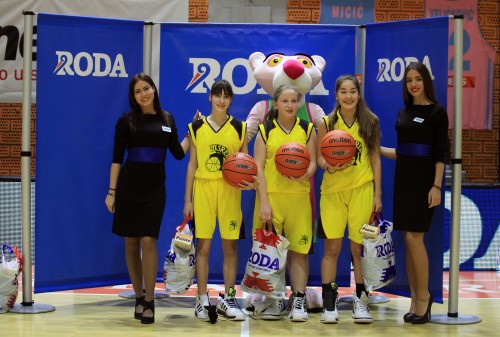 Dejan Milojevic started the match with the following five: Jaramaz, Luwawu–Cabarrot, Simeunovic, Nikolic and Jankovic. At the beginning of the match and Jaramaz and Ivanovic hit threes for the lead8: 6. Olimpija corresponds to witg a series of points in the paint, which reaches up to plus 8, 12:20. A bad series broke Ivanović with tough shot with a foul and then Jankovic after offensive rebounds reduced the 20:25 after the first quarter.
Nikolić tied 5 points at the beginning of the second quarter and after a three from Jaramaz, Mega was up to 28-27. After that we seen equated game and at half was 40:43 result.
In the third quarter Mega made a series of 12:0 lead at 52:46 and particularly pointed out captain Zagorac with points and fantastic block. Olimpija corresponded with mini series 0:5. Milojevic called time-out and after that in the next attack we saw a great dunk of Zagorac. The third period ends with three from Lapornik for 56:58.
In the last quarter the guests with two triples went to plus 6, 60:66. Immediately responded Jaramaz with three and Luwawu-Cabarrot with plus one. Mega seemed to have victory in their hands after three from Nikolic for 78:76 at a minute and a half to the end, but Lapornik hit three. In the finish we have seen the series of errors of Mega but 6 seconds to the end Mega had the opportunity for overtime. First Nikolic in a difficult position over hand missed a three for an additional 5 minutes and then, after a offensive rebound Ivanovic was inaccurate from a nearly half of the pitch.
After 24 rounds, Mega is in 4th place in the standings with a record of 16 wins and 8 losses while Olimpija has 10 wins and 14 losses. In the next round on February 27th from 7 pom Mega Leks plays against Krka in Novo Mesto and before that, forthcomes finals tournament of Radivoje Korac Cup which will be held in Nis from 18th to 21st of February.
Mega Leks: Djoković 2, Jaramaz 14 (3 steals), Veljkovic,  Ivanovic 11, Pavlovic, Luwawu-Cabarrot 12, Kaba 4, Zagorac 14 (6 rebounds), Simeunovc, Nikolic 13, Jankovic 9 (6 rebounds).
Union Olimpija: Wright 6, Rupnik, Robinson 7, Hrovat 2, Mesicek, Nikolic 11, Vucetic 3, Lapornik 23, Lesic 19, Zagorac 8, Mahkovic, Zakis 2.
Photo: Mega Leks/Ivica Veselinov