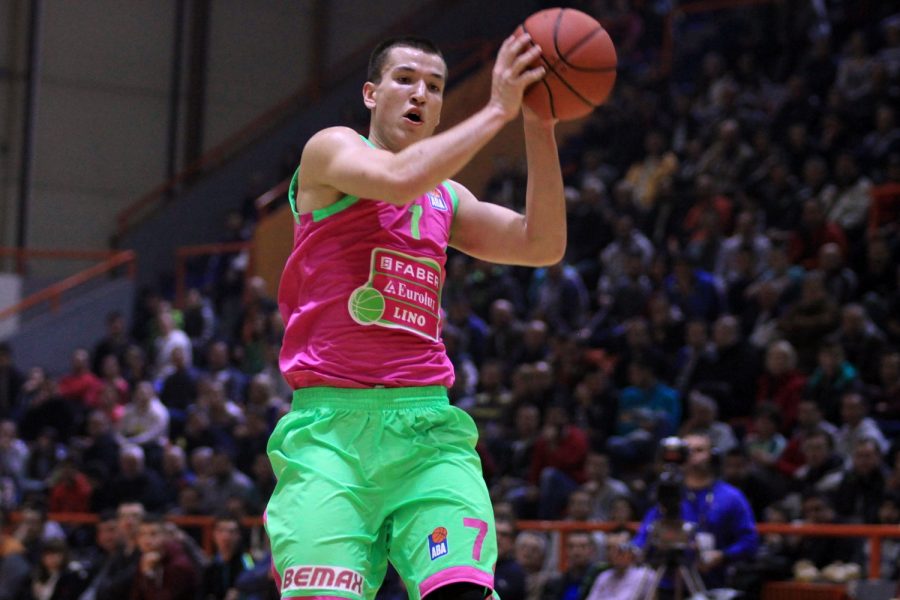 ARANITOVIC: "I WILL COME BACK STRONGER"
Mega Leks player Aleksandar Aranitovic suffered a knee ligament injury in the match against Cedevitat and he is expecting a longer break. Aranitovic was injured in the 28th minute of the game on a shot for three points after which he left the game and did not return to the field.
Although before only ten days he turned 18 years old, Aranitovic for Mega this season in the ABA league on average spent nearly 20 minutes per game with the effect of 5.6 points and 2.8 rebounds.
Aranitovic was invited to participate this season on the large and prestigious international camp "Basketball without Borders", which will be held from February 12th to 14th in Toronto during the NBA All-Star weekend. With the junior team of Mega he won the tournament in Rome, where he was named MVP and the best scorer, and qualified for the Final Eight of Junior Euroleague in Berlin.
Although he is expected a longer break, Aleksandar Aranitovic was not low on spirits, but said:
"It certainly was very difficult when they announced me the results of the review but as an athlete you always have to be prepared for things like this. I got a really big chance in Mega and therefore I am extremely grateful to the coach Milojevic, complete coaching staff, teammates, and generally all at the club. Throughout the season we have had problems with injuries and in addition, we have achieved a great result. If I already can't help in the game, then I'll be courtside with Mega, where I will cheer on their way to new successes",
Aranitovic said and continued:
"I expect operation and long recovery but I believe that I will come back from this injury stronger and to be ready for next season",
finished Aranitovic.
You have all of our support Sani!