CADETS EASY WITH UKRAINE, PECARSKI UNSTOPPABLE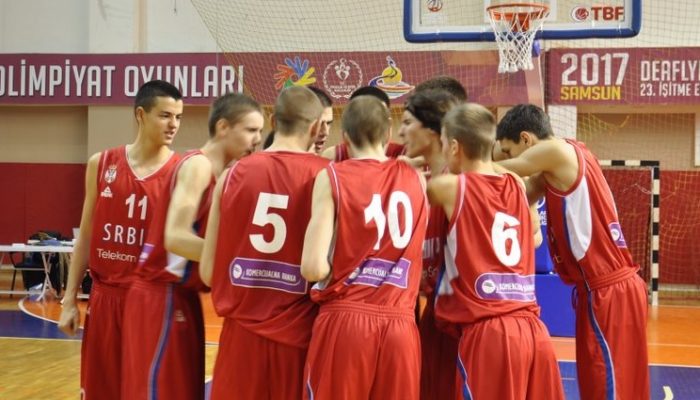 Serbia U16 recorded a fifth victory in the tournament in Samsun in Turkey after they defeated Ukraine with 75:48 (19:6, 20:22, 24:11, 12:9). How Serbia was a dominant against the Ukrainians, evidenced the fact that it has collected as many as 75 rebounds in the game, of which 37 were offensive.
Marko Pecarski was in this match by far the best player with 31 points and 12 rebounds, while Bogdan Nedeljkovic did not score. At the tournament in Samsun, Pecarski currently records an average of 26 points and 13.8 rebounds per game.
Serbia had previously defeated the national team of Montenegro, Argentina, France and Turkey B team.
Photo: kss.rs