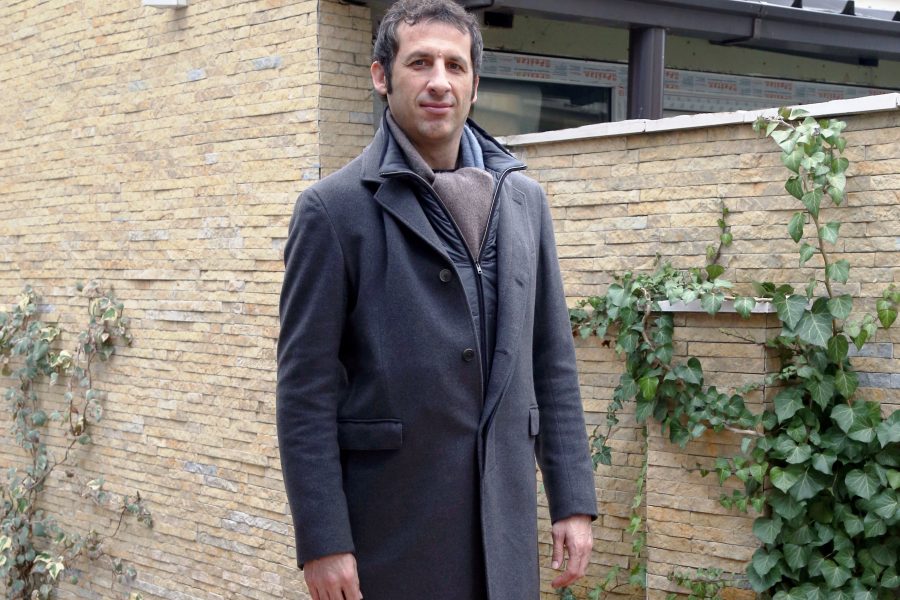 RIGAUDEAU:"I SAW IN MEGA GREAT GROUP OF PLAYERS"
Mega Leks these days hosts remarkable person. Legendary French national team player and since 2015. member of FIBA ​​Hall of Fame Antoine Rigaudeau, visited the most pleasant surprise of the ABA league and club that is recognized throughout the region as the ideal environment for the development of young players.
After a visit to the training of the first team on Thursday, Rigaudeau was on Friday at a friendly match of Mega junior team against Kos from Sarajevo, and on Sunday will be in Sremska Mitrovica on duel with Cedevita in ABA league.
"I am very interested in the program and work with youth categories",
started his story Rigaudeau:
"I am convinced that in France we can be even better in this segment and because of that I want to learn and see how Serbia is working with young people",
said Rigaudeau who until recently was coach of the team Paris.
Twice winner of the Euroleague was delighted of the way of work he had the opportunity to see at the training of Mega:
"I carefully followed the training of the first team of Mega Leks and it was very interesting. It was strict discipline, but at the same time and a great atmosphere. I saw great group of good players, and they all work together. All are aimed at each other, it was seen that they possess a work ethic but also a spirit which is essential for a good atmosphere. It is evident that they are very talented and skillful with the ball which is very important",
He paused briefly Rigaudeau and then added:
"It's important for me to see how it works in Serbia. Not all Serbian coaches the same, everyone has something of their own, but still have some common traits because they grow under the same crop of basketball. This is very important since there is a well established style of basketball that can be developed in several ways".
Rigaudeau with the national team of France won silver at the Olympic Games in Sydney in 2000. and bronze at the European Championships in Belgrade in 2005., paid special attention to the two Frenchmen in the ranks of Mega, Alpha Kaba and Timothe Luwawu:
"Great talents are concerned. I know the Kaba from before, both are very interesting. I cannot and do not want anything more to say, everything is in their hands. They can be great players and it's only up to them to work hard and to keep training. They are located in Serbia, in the best environment for the young players such as Mega, where they can thrive and grow",
concluded Rigodo.