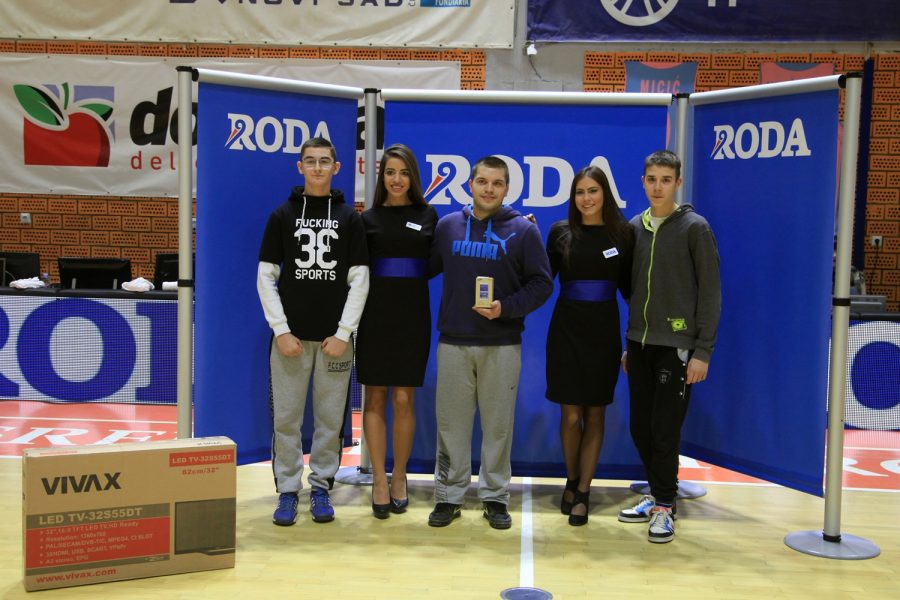 RODA REWARDER VIEWERS, MITROVICA WELCOMED JUNIORS
Mega Leks again prepared an interesting program for all visitors in the hall PSC Pinki. In cooperation with company RODA organized a competition in shooting from half-court. Anticipated prize was a television, but since none of the three competitors did not hit the basket from the center, participants were fighting for a consolation prize – a mobile phone. The most accurate free throw line was Bojan, who thanks to the company RODA and KK Mega Leks, went home with the new mobile phone.
Also, the break between the first and second quarters in duel against Tajfun, the audience in Sremska Mitrovica had the opportunity to greet Mega's juniors who recently triumphed at the qualifying tournament for junior Euroleague in Rome. In this way juniors of Mege have secured placement in the Final-Eight tournament in junior Euroleague in Berlin.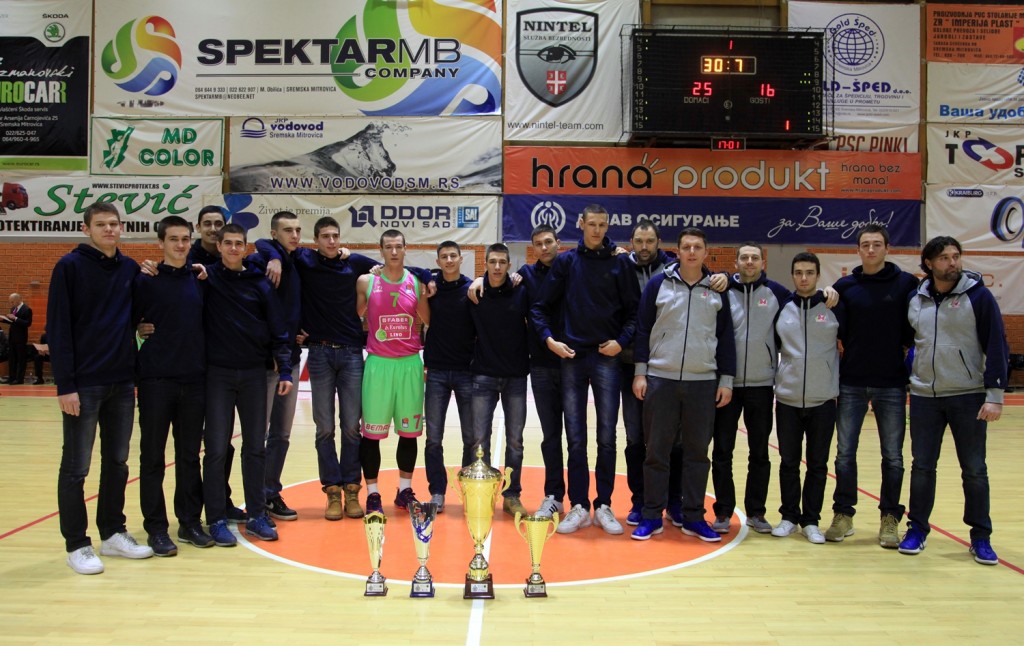 As soon as the captain of Mega's U18 selection Novak Music with a trophy in his hand stepped on the court of hall Pinki, from the stands, there was a thunderous applause. The best reward for a great success and stimulus for the final tournament of the Euroleague, which is scheduled for May.
Photo: Mega Leks/Ivica Veselinov