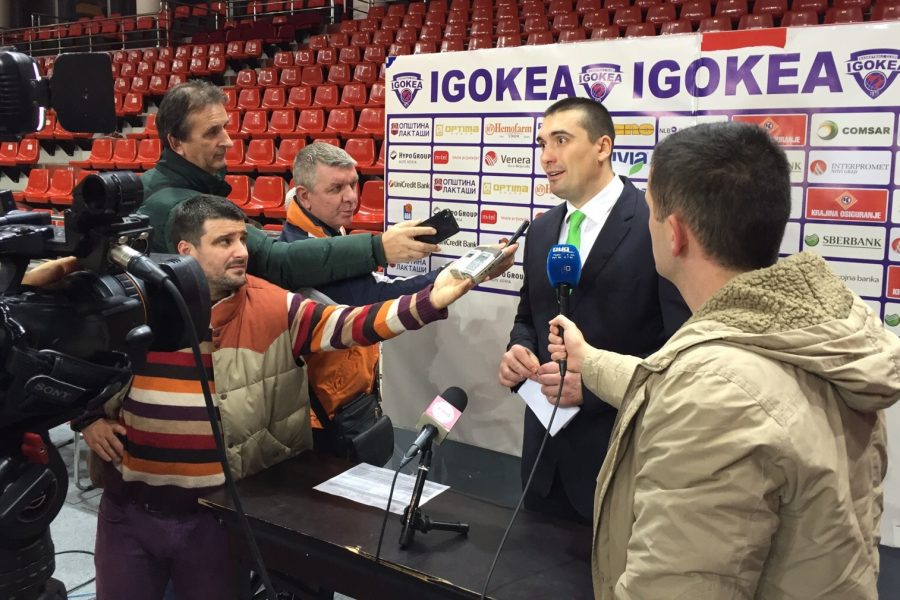 MILOJEVIC: "WE WERE UNRECOGNIZABLE"
Coach of Mega Leks Dejan Milojevic after losing to Igokea in Laktasi did not want to seek an alibi in the absence of two very important players, Nikolic and the Kaba as the return of Zagorac is expected in the next match against Tajfun. Young sport expert conceded defeat and said his team just was not at the level of the games from this season:
"Congratulations Igokea for deserved victory, they were better than us. They had a greater desire which could be seen. They enrolled 18 offensive rebounds which is unacceptable for us. We were not at our level defensively, Igokea lost only 12 balls and with such a game we cannot win even much weaker team. Simply, we were unrecognizable. It is certain that influenced by the fact that we played without two players that we were upset. We had some chances in the third quarter when we took lead, but in three minutes we spilled it all and we did not have the strength to get back",
noted Milojevic.
The best in Mega Leks was Ognjen Jaramaz. Talented guard scored 22 points, and after the game briefly commented:
"We went wrong in the game, we allowed a lot of offensive rebounds to Igokea which have made a difference, as it was shown by the result at the end of the first part. We succeed to control it in second half but it was not at a level that would bring us victory. Congratulations to Igokea for win, and I hope that we will get back to our game. I hope that already in the next match, we will record triumph that is very important in the fight for our goal, and that is a place in the play-offs",
concluded Jaramaz.