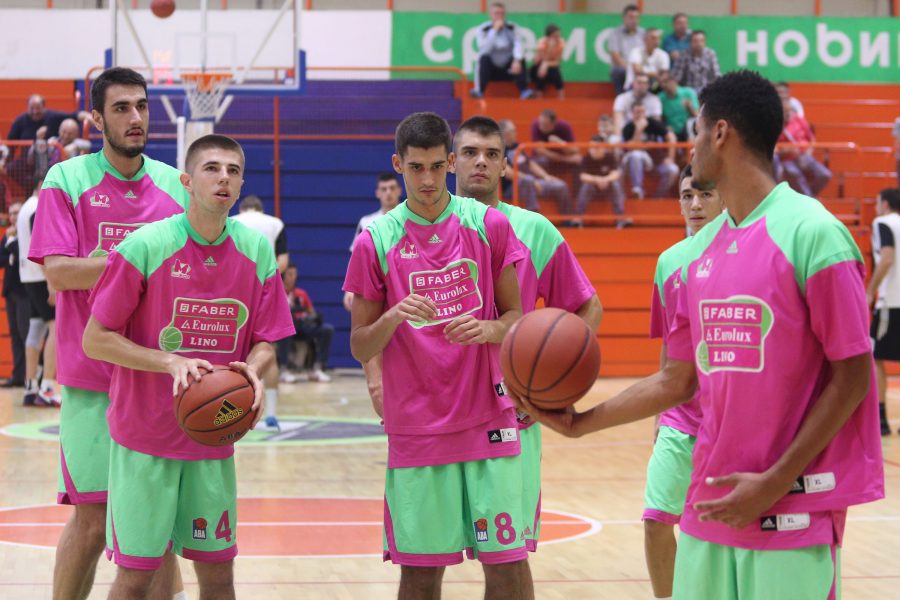 GOOD WEEKEND FOR SIMIC AND DJOKOVIC
.Players from Mega Leks Radovan Djokovic and Stefan Simic have played excellent games this weekend in Serbian  Basketball League and Second men's league of Serbia.
Radovan Djokovic that on the dual registration plays for Jagodina in KLS, in defeat at home (64:72) had 17 points and 4 rebounds, 4 assists and 4 steals.
Djokovic this season for Jagodina on average achieved 14.8 points, 3.4 rebounds and 3.3 assists.
Stefan Simic continued his excellent play for Srem. After the last round, when in the win (83:61) against BC Plana Hardex had 26 points and 10 rebounds, this weekend in a win against team Nis Fair Play (71:56) had 11 points, 8 rebounds and 4 assists. Simic this season in 28.6 minutes per game, have 17.4 points, 6.4 rebounds, 3.1 assists and 1.9 steals (index 20.4).
Srem is currently in second place in the Second men's league of Serbia with a score of 9-3.