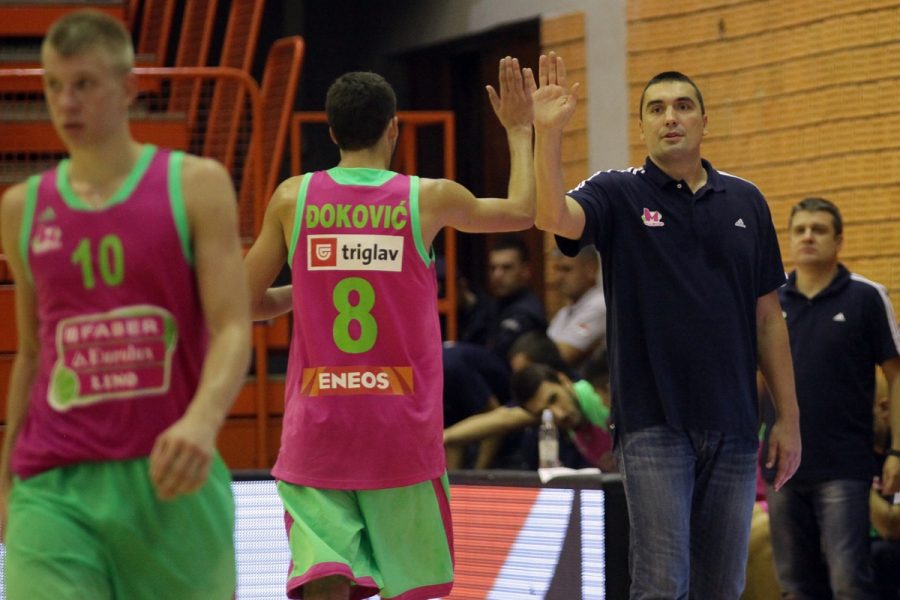 MILOJEVIC:"WE WANT TO CONTINUE TRIUMPHANT SERIES"
On Sunday 6th of December, from 5 pm Mega Leks will in Valjevo play a match of the 13th round of ABA league against Metalac. Chosen players of Dejan Milojevic will attempt to achieve fourth consecutive victory and effectively to close half-season in the regional competition. In the last round Mega in a very exciting match in overtime defeated Krka with 84:77 while Metalac lost in Ljubljana against Olimpija with 76:62.
It is expected that Mega in Valjevo play with currently the strongest team. In roster will not only be due to injury for a long absent Rade Zagorac. Coach of Mega Leks Dejan Milojevic expects a difficult match in Valjevo:
"Against Metalac we will have available all players except the injured Zagorac. We can expect a tough game in Valjevo, Metalac plays great at home. They beat Partizan, Zadar and Cibona and played great matches against Zvezda and Cedevita. We're in good rhythm and we want to continue winning streak and fight for a place in the play-off, which is our goal this season",
said Milojevic.
Mega shares second place in the ABA league with 9 wins and 3 losses while Metalac is at 10th place with a score of 4-8. In ABA league Mega so far played two matches against Metalac and the score is 1-1. The last meeting was played in the SuperLeague last season when Metalac won with 89:70.
Milenko Veljković says that the victory would be a great way to finish the half-season:
"We do not look back on a series of victories, but we go from match to match. Every game is a big challenge for us and we have to give our maximum in order to reach the desired result. We have a chance to finish the first part of the season in the ABA league with a score of 10-3, which would be a great success for our young team".
Veljkovic said and continued:
"Matches in Valjevo have always been difficult. Last year we lost both games there, in the ABA league and SuperLeague. Metalac plays well at home, have the support of the audience, and there favorites have been losing often. It is necessary to impose our game, with a lot of energy and aggressiveness in defense and I believe we will thus reach a very important victory",
concluded Veljkovic.
The match is scheduled for Sunday 6th of December at 5 pm at the Sports Hall in Valjevo. The match will be broadcast live on TV Arena Sport.