JUNIORS OF MEGA LOST AWAY MATCH AGAINST SLODES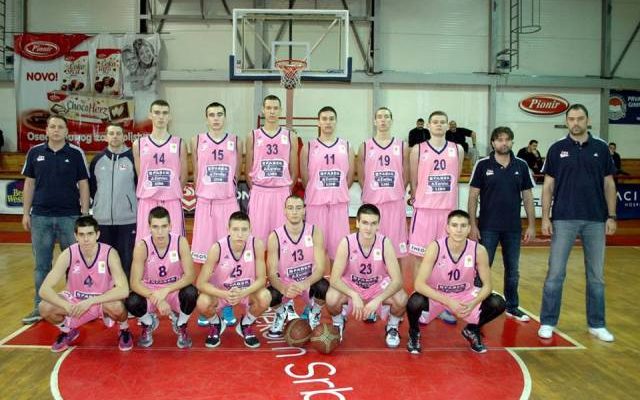 Juniors of Mega Leks within the 6th round of the RODA Junior League of Serbia suffered away defeat to Slodes with 86:72 (13:21, 35:17, 21:13, 17:21).
After a good start of the match and plus 13 at the beginning of the second quarter, juniors of Mega have suffer fall in the game and the home team took advantage and turned the result. After Slodes separated to a double-digit lead early in the second half, juniors of Mega had no strenght to reverse match.
After 6 rounds, junior of Mega are on the 3rd place of A group RODA Junior League of Serbia with the score 4-2 and in the next round they hosts Sloga.
Mega Leks: A. Matic, Miskovic 7, Music 26, U. Matic 2, Pantelic 6, Kovacevic 1, Pecarski 20 (8 rebounds), Gosić, Ilincic, Nedeljkovic 4, Trifunovic, Plavsic 6 (9 rebounds).