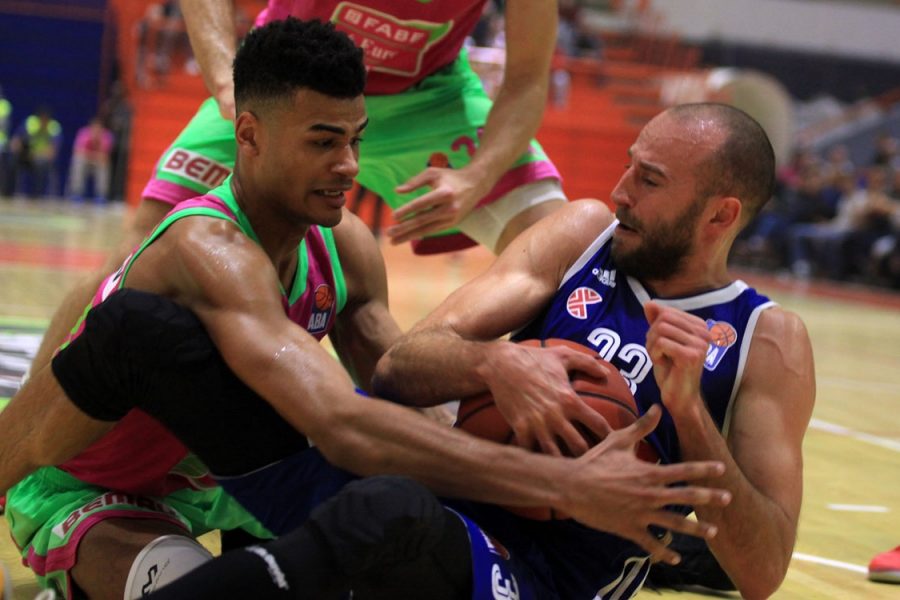 MEGA PRESERVED VICTORY IN THE FINISH AGAINST CIBONA!
Another tight finish and another win for Mega Leks. By far the youngest team of the regional competition recordet seventh triumph of the season and once again confirmed why it is the most pleasant surprise of the ABA league. Mega Leks – Cibona 76:72 (18:14, 21:22, 18:17, 19:19).
Players of coach Dejan Milojevic have won primarily due to an excellent game in defense. Mega during the game on two occasions, reached double digit lead but Cibona managed to come back. Domestic allowed the guests from Zagreb only one to lead (57:58) by triple from Siriscevic seven minutes before the end of the game, but was followed by a series of 8:0, and a team from Zagreb was denied. Mega has had a chance to won match a lot more calmly to an end, but three turnovers and the same number of missed free throws in the last minute  complicated developments on the court. However, as calmly when it was most needed was Nikola Ivanovic and with free throws  paved the way for yet another victory.
The big problem in the game Mega was a lot of offensive rebounds for Cibona (19) where it was best expose the absence Samardziski who moved to Turkey and Alpha Kaba which in this supposed to be back in the next round against Olimpija. However, the proverbial shooting mood of Timothe Luwawu-Cabarrot who monstrous dunk in the second half lifted the crowd to its feet, joined Nikolic and Ivanovic, a very aggressive play in defense compensated for bad rebounding  and lot of missed free-throws and three points shots
.
Before the match, a minute of silence was held in honor of the victims of the terrorist attacks in Paris.
After 10 rounds Mega Leks has a record of 7 wins and 3 losses and will stay overnight in first place in the standings.Cibona has a score of 4 wins and 6 losses.
In the next round on Saturday 21st of November, Mega Leks will play away match against Olimpija in Ljubljana.
Mega Leks: Simic, Aranitovic 4, Djokovic, Jaramaz 6 (4 steals), Veljkovic 2, Ivanovic 15, Pavlovic, Luwawu-Cabarrot 19 (7 rebounds), Simeunovic 2, Nikolic 20 (10 rebounds), Jankovic 8 (5 rebounds ).
Cibona: Florence 11, Kruslin 10, Hukic 2, Sisko, Rozic 6, Jagodic-Kuridza 17, Slavica, Mavra, Joksimovic 11, Andrija Zizic 2, Ante Ziziz 8, Siriscevic.
Danilo Nikolic: "We opened the game with poorly rebounding, allowing the opponent a large number of rebounds in the attack. However, once again we showed character as a team, we played aggressively, we deserved triumph and returned to the winning track. I'd congratulate teammates to win and Cibona in a fair and honest game".
Dejan Milojevic: "I am very satisfied with my victory, because this game for us came at a specific moment when our center Samardziski left to Turkey and Kaba who will be at the team at next round match against Ljubljana. However, we were aggressive enough, we even had 11 steals and the aggressiveness all over the field we were able to disrupt the attack Cibona. We had problems in the jump during the whole game, Cibona has made 19 offensive rebounds which is unacceptable. In a really long time I did not see a team that had 17 rebounds more to lose, but our great aggressiveness brought us the triumph even though we had a bad percentages shots from free-throw line and for three points. The defense has become our trademark, we plan to be even better and we will see how far it will takes us".
Photo: Mega Leks