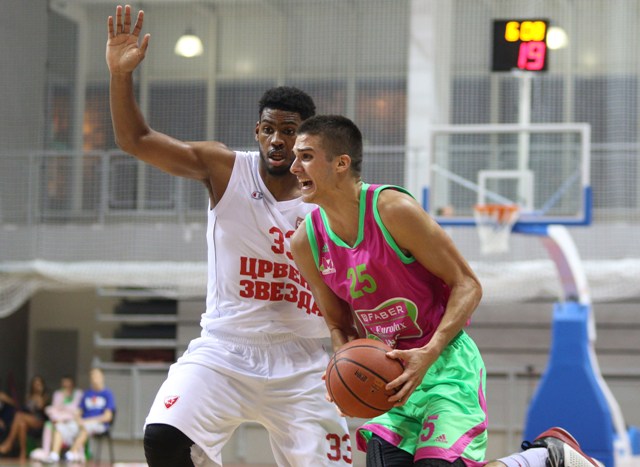 ZAGORAC MVP OF THE FIRST ROUND!
Captain of Mega Leks Rade Zagorac despite a broken arm in the match against Crvena zvezda Telekom managed to obtain the title of MVP of the first round of ABA league.
Zagorac for 33 minutes in play had 16 points, 9 rebounds, 2 assists, 3 steals and 7 received personal fouls on him index rating 29.
Captain of Mega Leks in the 35th minute of the match after a foul center Stefan Nastic Red Star broke his arm during a fall on the floor but he continued to play the remainder of the match and scored additional 7 points.
Bravo Zagore!
Photo: Mega Leks