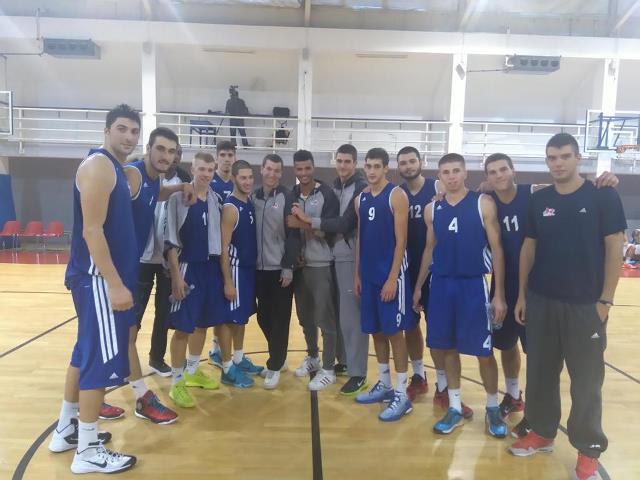 MEGA CONVINCING AGAINST FORMER CLUB OF TRACY MCGRADY!
In the last friendly match before the start of the ABA league, Mega Leks defeated the Chinese team Qingdao Eagles with 109: 77 (29:21, 35:21, 25:14, 20:18). Dejan Milojevic's players completely outplayed last season semi-finalist of CBA playoffs and the team for which honce performed a former star of the NBA – Tracy McGrady.
Although Mega was decimated by the absence of Zagorac, Luwawu, Pavlovic and had been previously injured Aranitovic and Kaba, a young team of coach Dejan Milojevic set aggressive pace and at the beginning of the second quarter broke the resistance of the Chinese team. Mega Leks series of points reached double-digit lead, which was only increased until the end of the game.
At the beginning of the game Jaramaz and Nikolic brought the first lead for Mega. At the end of the first quarter and the beginning of second, other players of Mega Leks stepped out, as it turned out, the decisive series that have come up with convincing advantages. First Ivanovic tied several points, and then was followed by a great game in defense. First  Simeunović stole two balls that turned into points, and after him the same thing did Nikolic. On this followed up Jankovic with a basket with a foul for 50:25 in the middle of the second quarter and the half time score was 64:45.
In second half, players of Mega Leks routinely zoom in lead, and it was seen several attractive moves and great actions. Although Mega Leks had a convincing lead, by the end of the match did not let up in the defense, which was extremely aggressive and that enabled them to record triumph with up to 32 different points.
Mega Leks: Simic 5, Ivanovic 12 points, 7 assists and 4 rebounds, Nikolic 23 points, 6 steals, 7 rebounds (index 32), Djokovic 2, Jaramaz 23 points, 7 assists, 8 rebounds (index 34), Simeunović 12 points (5-5 for 2 ) and 5 rebounds, Jankovic 20 points and 6 rebounds, Veljkovic, Samardziski 12 points and 4 steals and 4 rebounds.
Qingdao Eagles: Zhang, Luo 15, Yang, Wu, Williams 14, Song 3, Gibson 23, Sun 18, Tang 4.