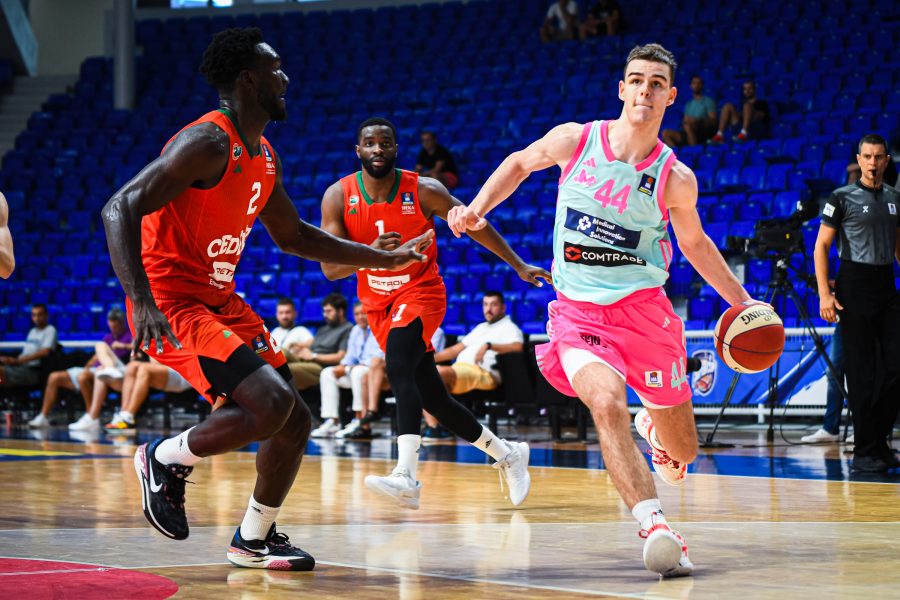 MEGA MIS CONVINCING AGAINST CEDEVITA OLIMPIJA
Mega MIS is convincing against Cedevita Olimpija, on Wednesday they will play for 5th place at the ABA Super Cup!
Mega MIS defeated Cedevita Olimpija with 75:88 (19:31, 18:16, 17:23, 21:18) in the ABA Super Cup match for the placement from the 5th to 8th place. Coach Marko Barac's players in SC Moraca were quite weakened in the backcourt, since Djurisic was rested due to coming back from injury and Ilyasoglu injured his shoulder at the beginning of the game, but they closed their ranks and in the end more than deservedly won
The most effective in the ranks of Mega MIS were Nikola Topic with 21 points, as well as Uroš Plavsic, Andrija Jelavic and Filip Jovic with 14 each. In Cedevita Olimpija, Jaka Blazic with 19 points and Gregor Glas with 17 stood out.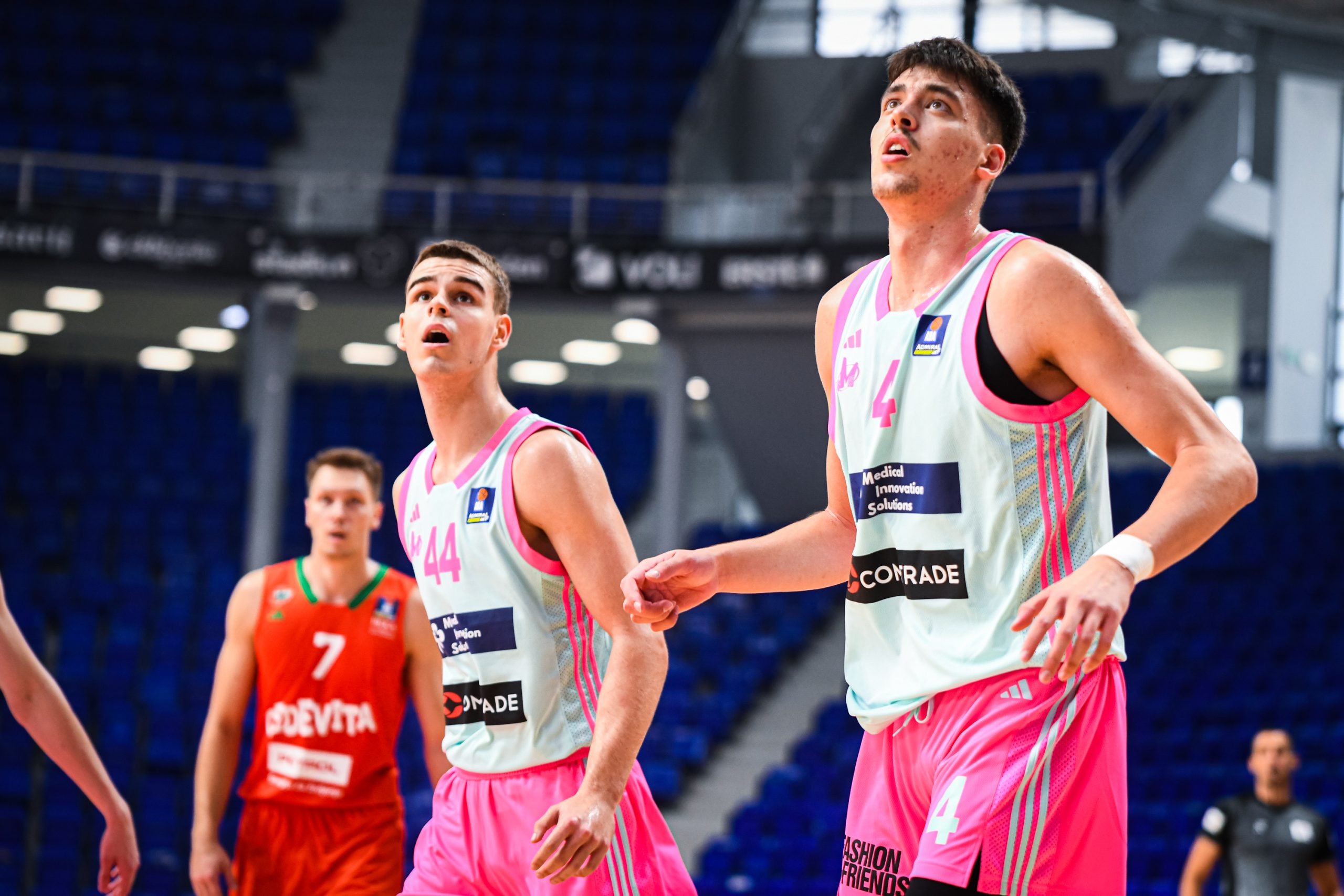 On Wednesday, the last day of the ABA Super Cup in Podgorica, Mega MIS will play from 3 p.m. for 5th place against the better team from the duel FMP Soccerbet – Zadar.
A solid and even game at the beginning of the game, but after a few minutes, Ilyasoglu had to go to the bench due to a shoulder injury and did not return to the game. Mega gains a 9:14 lead in the middle of the quarter with points from the paint. As the quarter progressed, Mega played better and better to reach plus 9, 13:22, with Topic's tied points. Kobzystyi hits a three-pointer, Kovačevic two plus and Mega's advantage increases to 13 points, to end the first quarter with a score of 19:31.
A lot of problems in the attack for Mega in the second quarter, so in the middle of the period, Cedevita Olimpija came within three points, 32:35. Mega managed to break away and, from a good defense with a score of 37:39, make a series of 0:8 until halftime, which ended with a score of 37:47.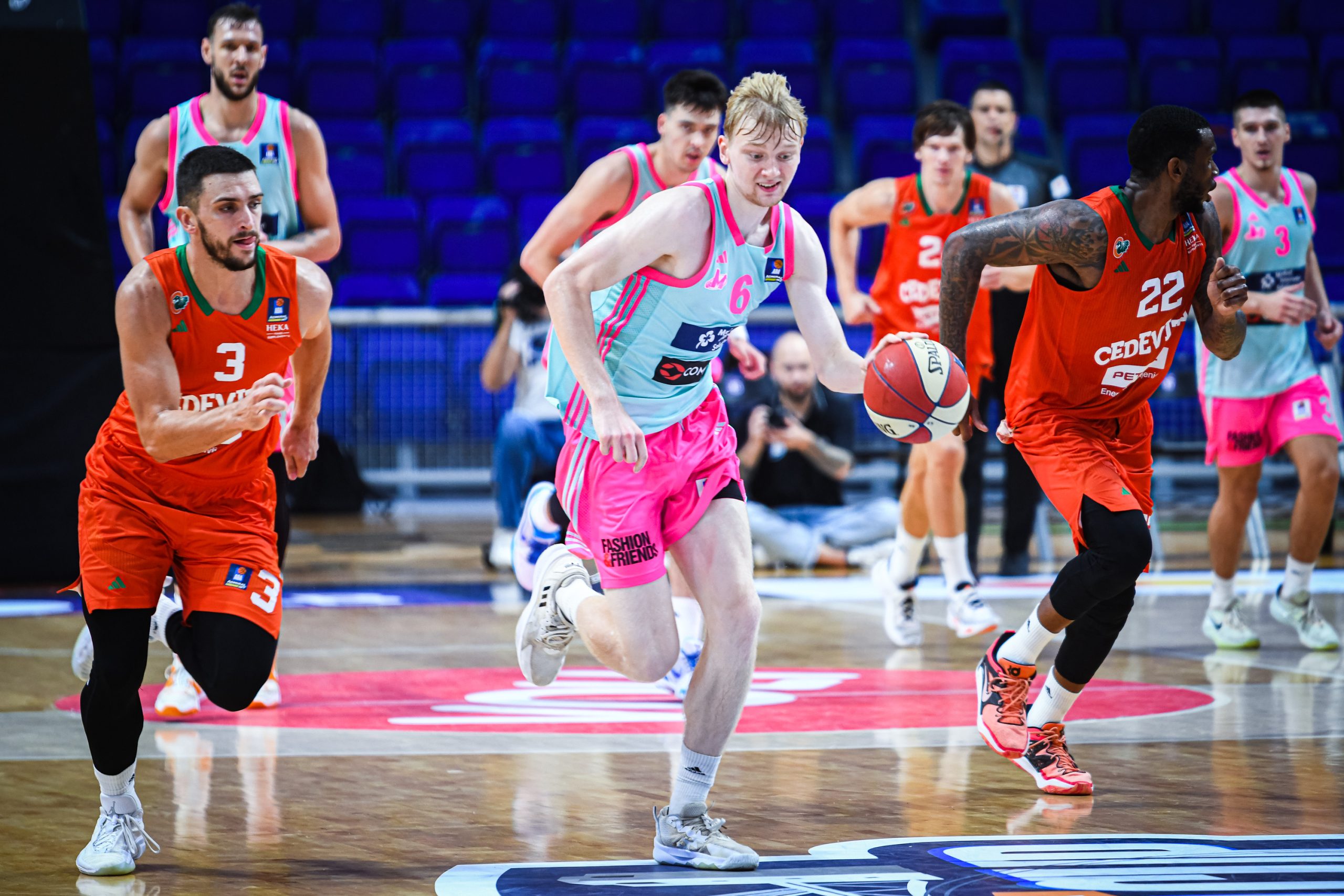 The good energy of Mega in the third quarter resulted in the advantage being mostly in double digits. Topic, Plavsic, Jovic, Jelavic carried Mega in the attack, and after a great block by Kobzystyi, Kovacevic on the other side scored under a foul for 51:66. At no moment did Mega lose control of the game, the biggest advantage was 18 points and the score before the last 10 minutes of the game was 54:70.
Four quick points at the beginning of the second quarter, of which the last basket was an "alley-oop" pass by Topic for Plavsic and coach of Cedevita Olimpija had to call time-out after less than a minute, 54:74. Cedevita Olimpija managed to almost halve the lead and come within 11 points, but Kobzystyi and Jovic repelled that attack, so Mega won 75:88 in a peaceful ending.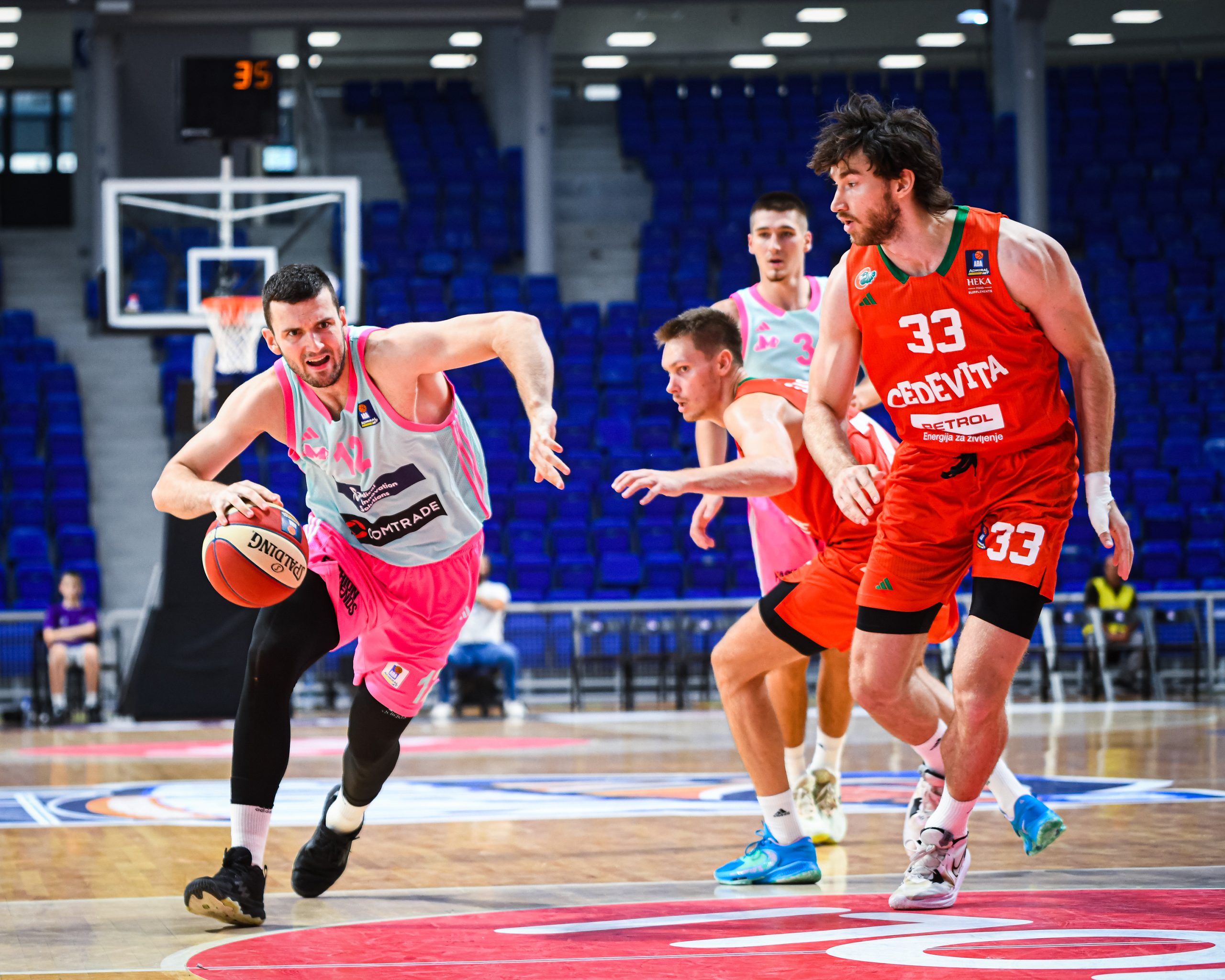 At the press conference after the game, Mega MIS coach Marko Barac pointed out that his players ran out with a certain amount of confidence from the first moment and that they played very well:
– It is obvious that we came to this tournament quite prepared. Yesterday was a very interesting and positive game for us against a great opponent who had more quality and knowledge to win that game. Today, my players ran out with a certain amount of confidence from the first moment and played very well. They managed to create a certain difference that we more or less used to control the whole game. What makes us happy is that we played well without any shooting percentage. As I said yesterday, they are guys who work hard and will definitely get into shooting form when they need to. Today and these days there are some other things in focus that my players did exceptionally well today and I congratulate them on that. It is evident that this is not a realistic balance of power, that Cedevita Olimpija is an excellent Eurocup team that has certain personnel problems and that it will be a completely different team in the future. It's up to us to come out of this game better in terms of attitude and self-confidence, but to remain very aware of what we need to do, to remain humble in that sense and to try to be even better in the next games.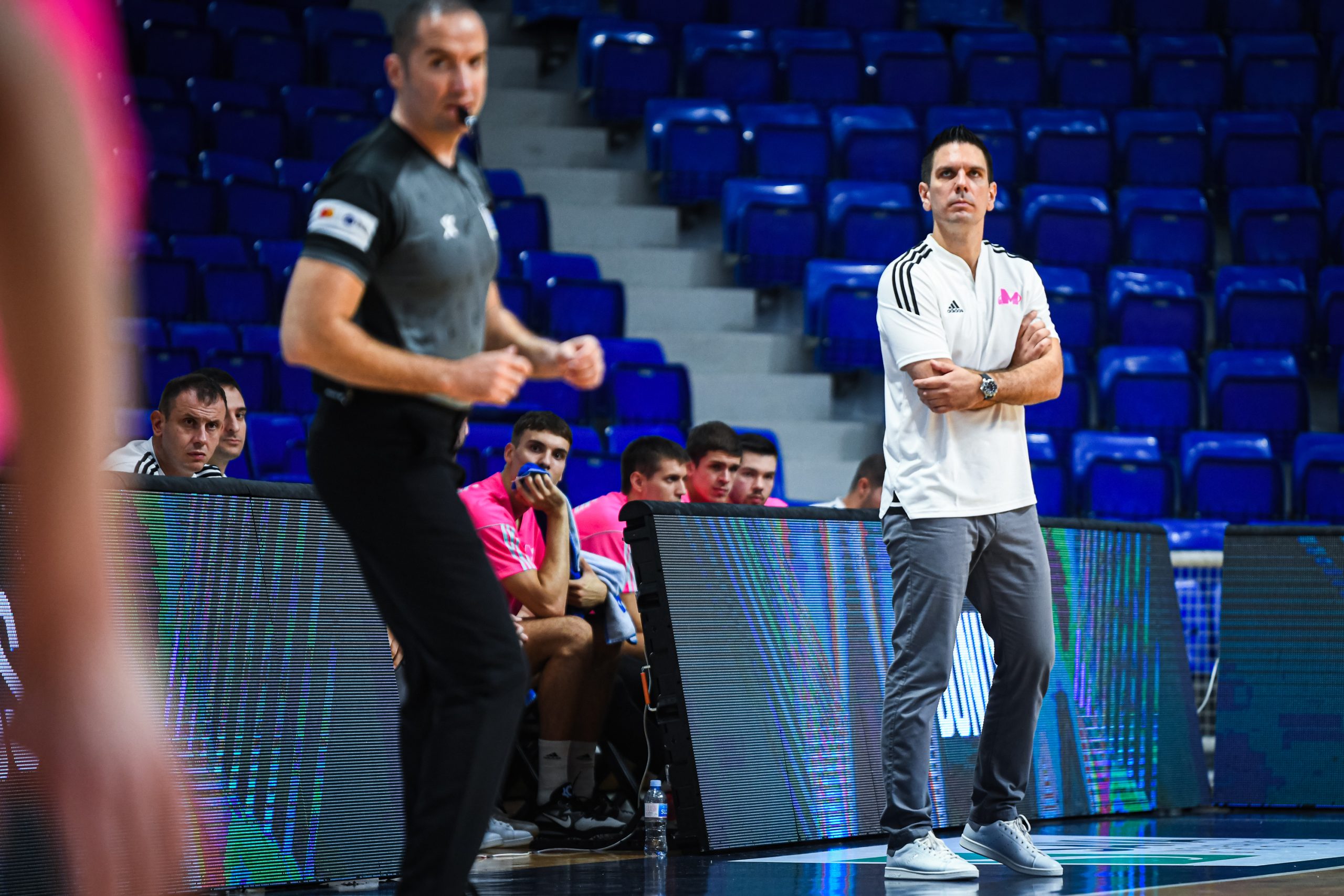 Cedevita Olimpija: Armand 15, Sow 5, Radovic, Radicevic, Cobbs 8, Glas 17, Blazic 19 (11 rebounds), Jones 10, Scuka, Klobucar 1, Saskov.
Mega MIS: Paunovic, Miljenovic 4 (7 ast), Jelavic 14 (10 reb), Kobzystyi 8, Milutinovic, Ilyasoglu, Djurisic, Kovacevic 10, Plavsic 14 (7 reb), Jovic 14, Topic 21, Malovec 3.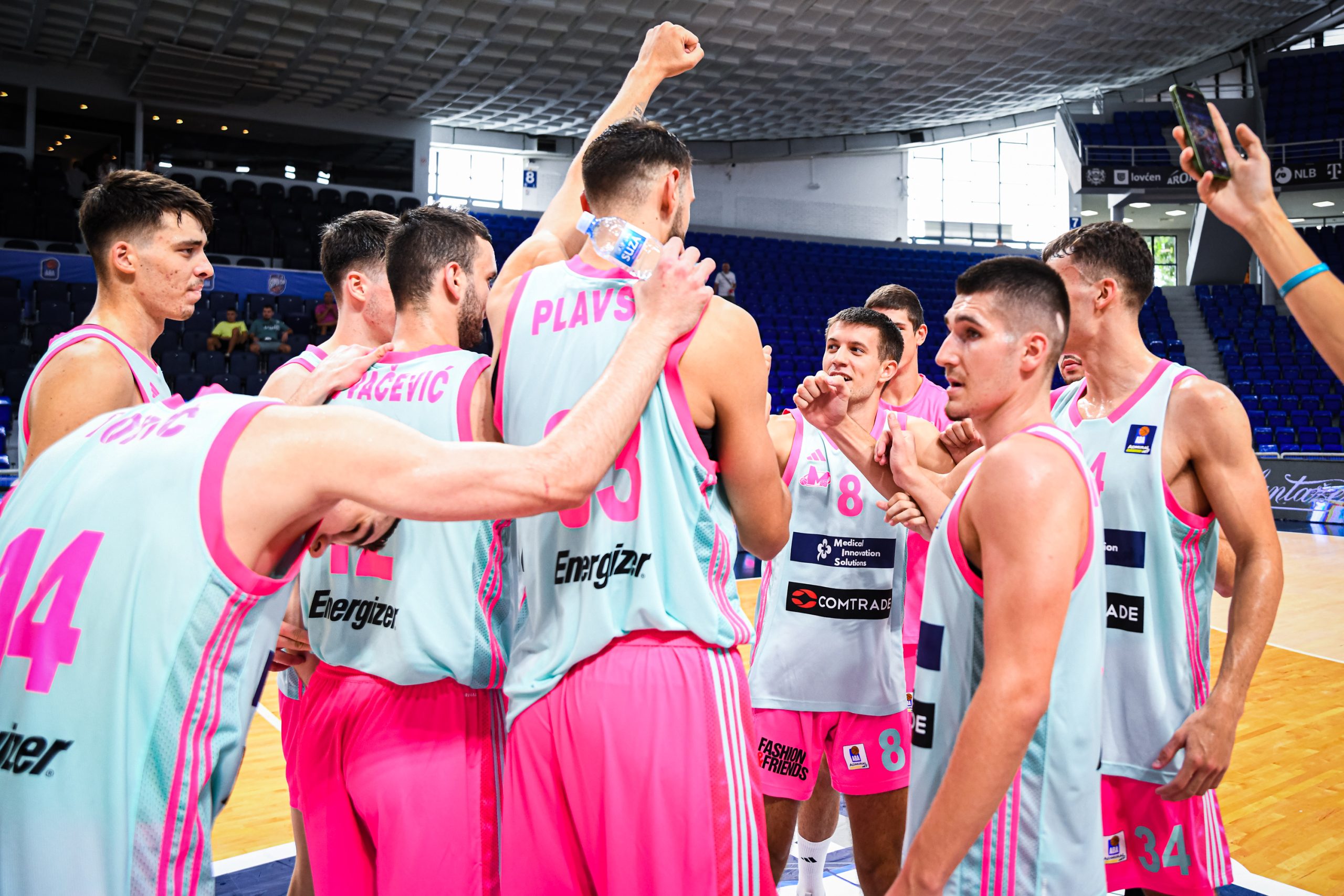 Photo: ABA League/Dragana Stjepanovic