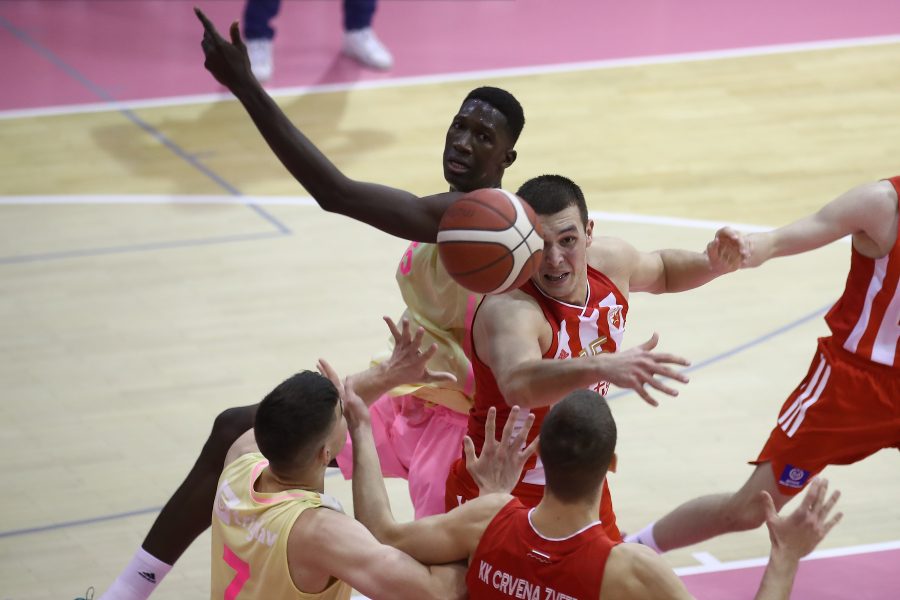 U19 MEGA MIS DEFEATED RED STAR ON THE ROAD AND RECORDED THE 14TH STRAIGHT VICTORY
U19 Mega MIS continues to win in the U19 Roda League of Serbia. In the 14th round, they recorded their 14th victory, as they defeated their peers from Crvena Zvezda for the second time, this time on the road 78:65 (11:26, 14:17, 13:16, 27:19). Dragoljub Avramović's team gained control already in the first quarter and met the first break with a sizeable 15-point lead. In the continuation, they kept a large surplus without any problems and gradually increased it to meet the last 10 minutes with a 21-point advantage. It was more than enough for the triumph, although the home team managed to trim the difference a bit until the end of the match. Mega MIS thus separated at the top of the table as the only team with a maximum score of 14-0.
The most effective in Avramović's team was Urban Kroflič with 19 points, but the most useful was Abdramane Siby with 17 points and eight rebounds, which gave him a PIR of 30. Danilo Dožić and Asim Đulović added 10 points each, while Andrej Mušicki added seven points but with seven assists, five steals, and four rebounds for a PIR of 16.
In the next round of the U19 Roda League of Serbia, Mega MIS will welcome Sloboda.
Mega MIS: Šipčić 2, Gačić, Savanović, Đulović 10, Marković 8, Mušicki 7 (7 as, 5 uk), Kroflič 19, Nikolić, Dožić 10, Srzentić 3, Siby 17 (8 sk, 30 in), Milosavčević 2
Photo: Mega MIS