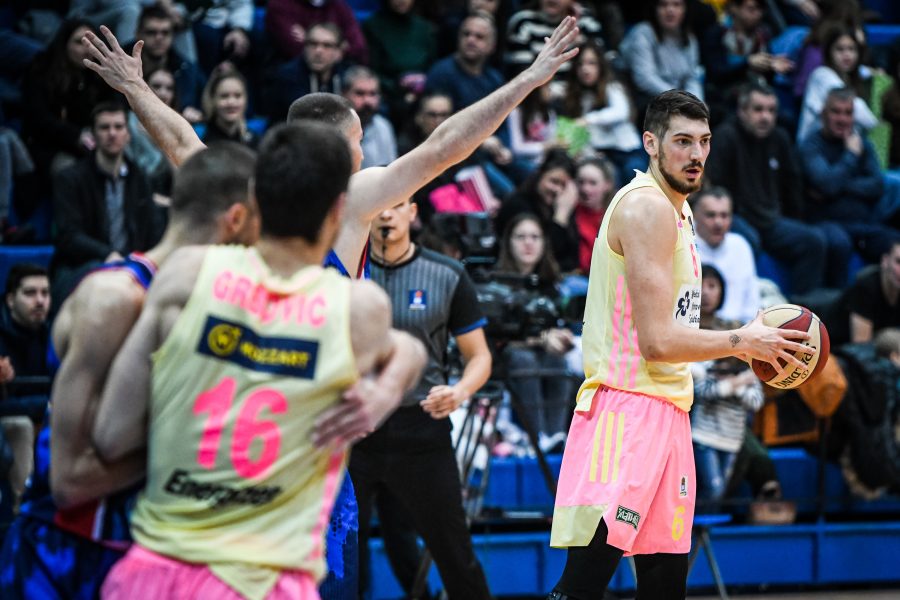 THE TALENTED CENTER OF MEGA MIS MATEJ RUDAN MVP OF THE 17TH ROUND OF THE ABA LEAGUE
Matej Rudan shone in Zagreb, leading the Mega MIS team to a 106:72 victory over Cibona, and for a great game, he was awarded the MVP of the 17th round of the ABA League honors.
Rudan scored 21 points in Dražen's home but also recorded five rebounds, two assists, and one block, without a field goal miss: 6/6 for two and 1/1 for three, from the free throw line 6/7. All this earned him a PIR of 32 and the title of the best of the week behind us.
The young center is playing his second season in the Mega MIS jersey and is averaging 11.6 points, 5.4 rebounds, and 14 index points, with a great 75 percent accuracy when shooting for two points.
In the next round, he'll have the opportunity to face the Euroleague team Partizan Mozzart Beta. Mega MIS in the Sports Hall of Ranko Žeravica welcomes black and whites on Sunday from 6.30 pm.
Photo: ABA League/Dragana Stjepanović