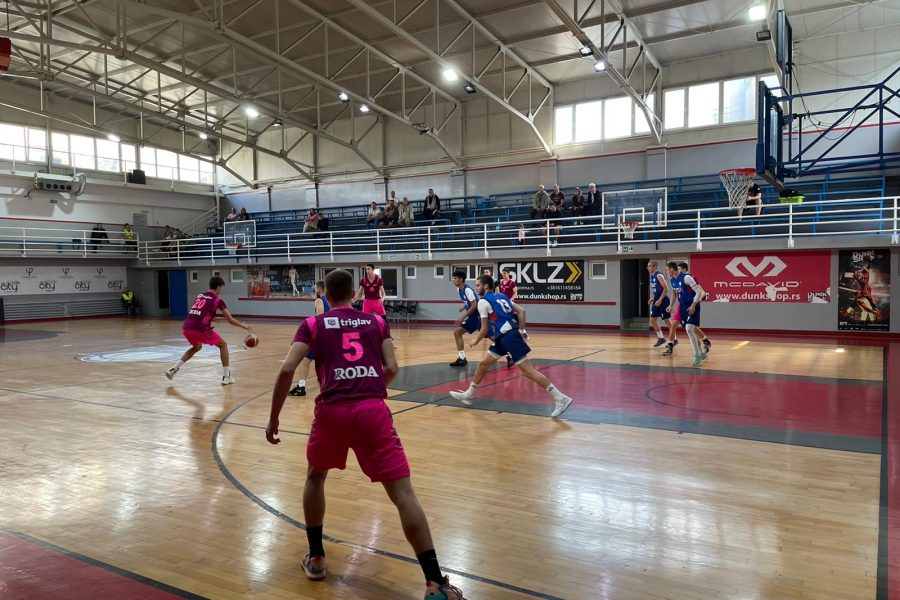 JUNIORS OF MEGA BEAT IGOKEA AFTER OT, ON SUNDAY FINALS OF "TROFEJ BEOGRADA 2022"
The juniors of Mega recorded their second victory at the Belgrade Trophy 2022 as they defeated Igokea in the Vizura sport hall after extra time with 81:78 (12:23, 23:14, 24:18, 11:15, 11:8).
Bogoljub Markovic with 28 points and Danilo Dozic with 10 were the most effective in the ranks of Mega's juniors.
The juniors of Mega will fight for the trophy in the final on Sunday at 15:20 with the better team from the duel Dinamik – Vojvodina.
Mega MIS: Sipcic, Zecevic 6, Gacic 3, Musicki 7 (5 steals), Babic, Savanovic 8, Srzentic 3, Markovic 28, Dozic 10, Nikolic, Siby 9 (10 rebounds), Milosavcevic 7.
Photo: Mega MIS