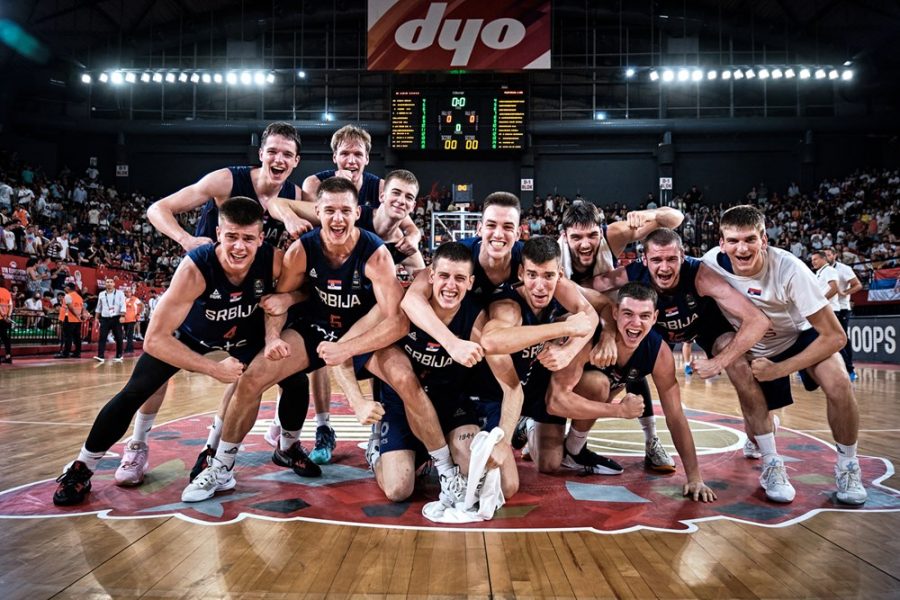 U18 SERBIA WON BRONZE MEDAL AT U18 EUROPEAN CHAMPIONSHIP
U18 national team of Serbia won the bronze medal at the U18 European Championship, which was held in Izmir, Turkey, after defeating Slovenia 67:70 (16:13, 18:19, 20:20, 13:18) in the 3rd place match. Of the Mega MIS players who played for Serbian juniors, Nikola Djapa had 6 points and 6 rebounds, while Aleksa Milenkovic had 2 points and 5 rebounds. During the championship, Djapa averaged 5.6 points and 3.7 rebounds, while Milenkovic had 5.3 points and 5 rebounds per match.
In the same competition with Croatia, Andrija Jelavić won 13th place and averaged 11.3 points, 11 rebounds and 2.9 blocks per match.
Timotej Malovec competed with Slovakia's juniors at the U18 European Championship B division in Romania, where he averaged 16.4 points and 5.9 rebounds per match.
Photo: FIBA