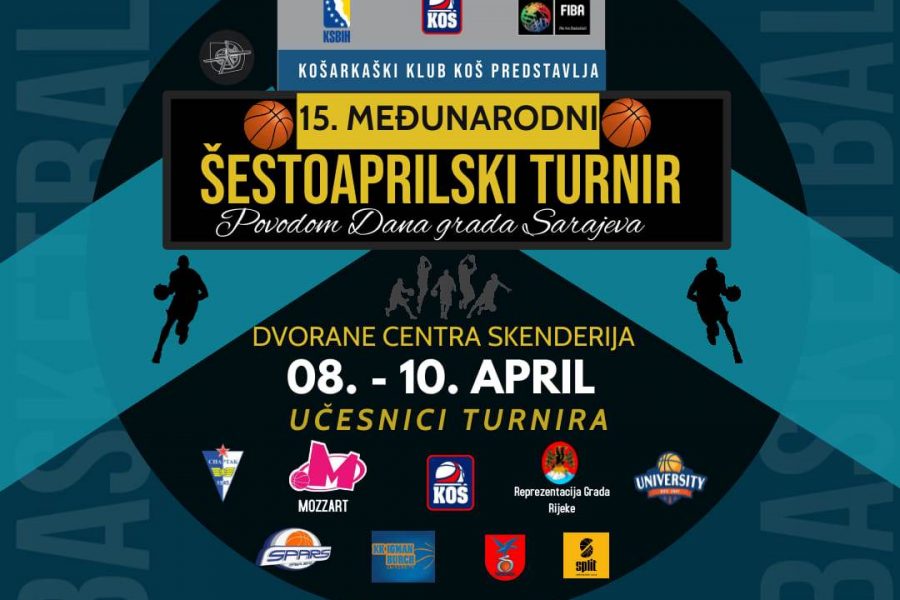 COMBINED U16 MEGA SELECTION AT THE INTERNATIONAL TOURNAMENT IN SARAJEVO
The U16 selection of KK Mega Mozzart will participate from April 8 to 10 in the 15th annual "International Sixth April Tournamen"t, organized by KK Kos in Sarajevo. In addition to KK Mega Mozzart, KK Kos, KK Studentski centar Derby, KK Spartak, KK Igman Burch, OKK Spars, Selection of City of Rijeka, KK Split and KK Buducnost Bijeljina will also take part in the tournament.
All matches will be played in SC Skenderija in Sarajevo.
The combined selection of KK Mega Mozzart, composed of players born on 2006 and 2007, will be led from the bench by Petar Radonjic, and in addition to the coaching staff, the following 12 players will play in Sarajevo: Petar Milosavcevic, Aleksa Vlajic, Filip Joksovic, Ognjen Nikolic, Mihailo Subotic, Ognjen Srzentic, Stefan Spalevic, Luka Adjancic, Luka Solomun, Marko Tofoski, Nikola Bozilovic, Nikolas Vuk Mitrovic.
U16 Mega will play against Selecion of the City of Rijeka on the first day, Friday, April 8, at 7:45 PM, while they will play against OKK Spars on Saturday at 7 PM. The matches for the final placement are on the program on Sunday, April 10.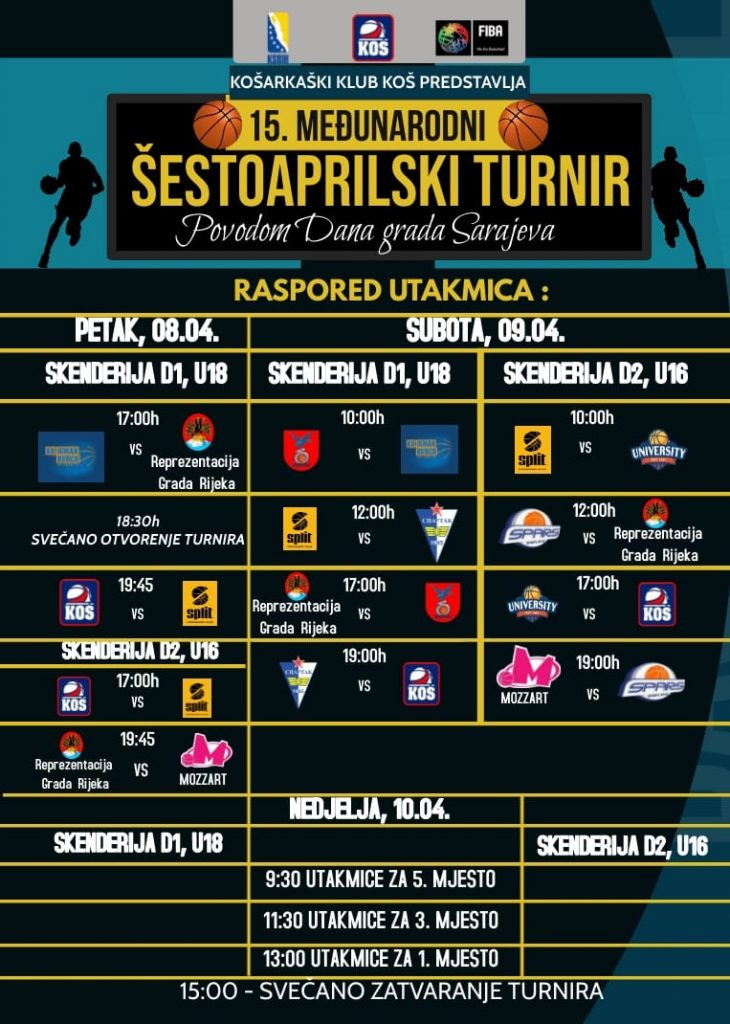 Photo: KK Kos