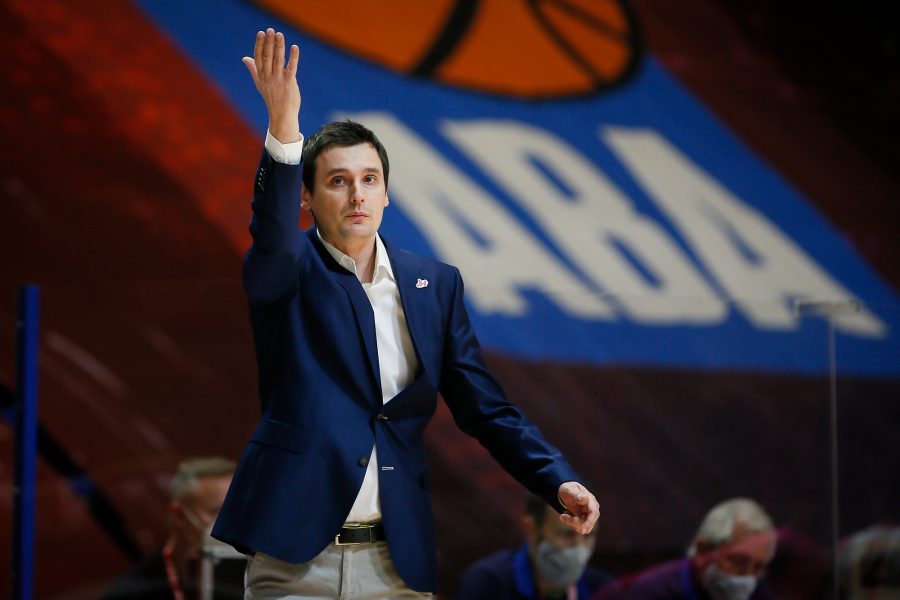 ZLATANOVIC: "WE PLAYED GOOD GAME, ZVEZDA WAS SHOOTING GREAT"
In an extremely interesting and high-quality match of the 17th round of the ABA league, which was played in the Aleksandar Nikolic hall, Mega Soccerbet in the end lost to Crvena zvezda mts with 92:85 (28:24, 21:22, 25:20, 18:19). Mega played a complete equal match with the representative of the region in the ABA league for most of the game, but in the end, Lloyd managed to bring the red and whites to triumph with 29 points.
Mega was deprived of the help of head coach Vladimir Jovanovic and the first assistant coach Vule Avdalovićcin this match, so Mega was led from the bench in this match by Vladimir Zlatanovic, who pointed out at the press conference after the match Mega played a good game:
– I think we played a good game. We knew that Zvezda had to react after some lost matches in the Euroleague, so we expected them to play very strongly from the beginning. We were preparing for all that, although this may have been the most difficult week for us since the beginning of the preparations. But, we still managed to train well, to prepare and to some extent we managed to play an equal game with a quality Euroleague team such as Crvena zvezda. Vladimir Jovanovic and Vule Avdalovic were tested positive for the Covid-19 virus at the beginning of the week, but the rhythm is such that we had to solve problems on the go. Since they were absent, I took over the work with the team and I must say that the guys reacted well. Although there was little concern about how we would look in this game, I think we played pretty well. Zvezda had a great shooting night and deservedly won. I wouldn't talk much about the next game with Mornar, because the most important thing for us will be for our coaches to recover from the virus and be healthy,
said Zlatanovic.
Photo: Mega Soccerbet/Ivica Veselinov