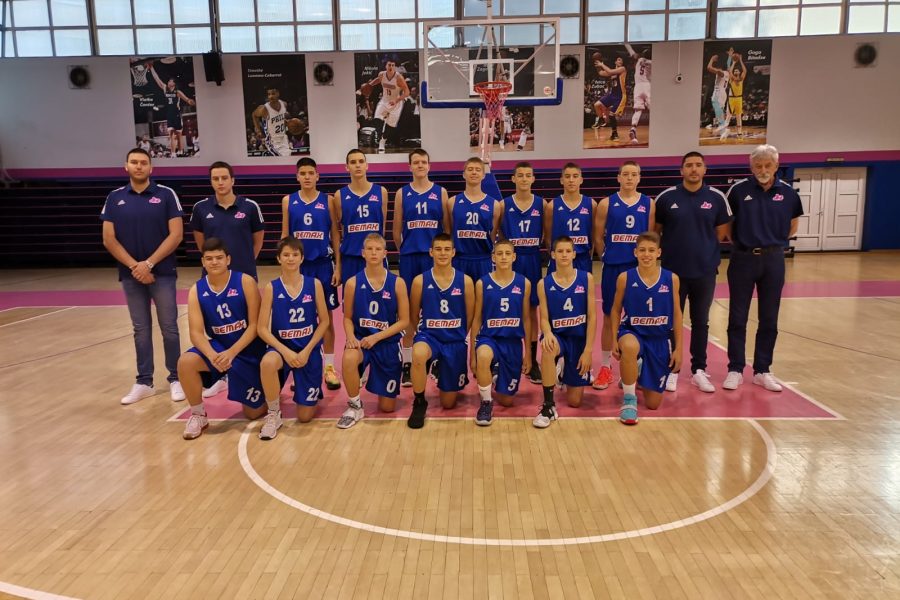 U15 MEGA ADVANCED TO THE QUALITY LEAGUE WITHOUT DEFEAT, BEATING BEOSTARS WITH PLUS 75
U15 BC Banjica Mega, within the 3rd round of qualifications for the Quality League, defeated away Beostars 05 with 34:109. Coach Dejan Pejić's team resolved the question of the winner, as in the previous round, in the first half, in order to reach a more than convincing victory with a 75 points difference.
The most efficient among the pioneers of Mega were Andrej Davidovic with 16 and Petar Vuksanovic and Luka Solomun with 14 points each.
The pioneers of Mega secured a place in the Quality League even before this game, and with this victory they did it without defeat with three triumphs and a point difference plus 150.
Banjica Mega: Davidovic 16, Vuksanovic 14, Solomun 14, Tofoski 12, Djordjevic 10, Bozilovic 10, Milosavcevic 10, Joksovic 6, Vlajic 5, Momcilovic 4, Babic 4, Zikic 4.
Photo: Mega Soccerbet