U15 MEGA BEMAX BEAT SLOBODA IN THE QUARTERFINALS OF MINI-CUP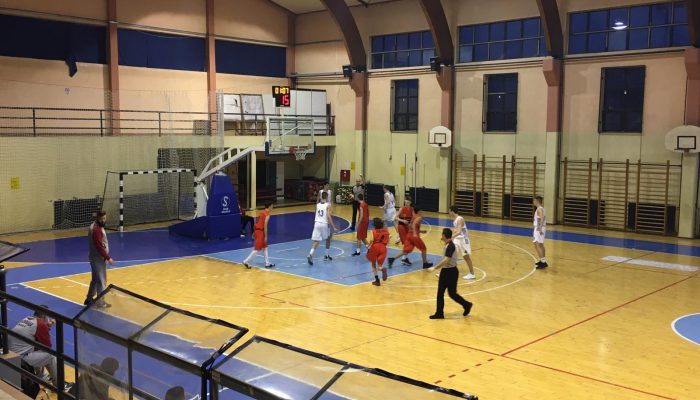 U15 Mega Bemax qualified to the semi-finals of the Mini-Cup BeoBasket 2020 in Nis, as in the quarter-finals they were better than Sloboda from Uzice with 105:48 (26:12, 31:9, 27:14, 21:13). Coach Dejan Pejic's players already in the first half resolved the question of winner as they had a 36-point advantage after 20 minutes of play.
The most effective in the Mega's pioneer ranks were Pilica with 14 points and Dozic, Mladenovic, Bozilovic and Radovanovic with 12 points each.
U15 Mega will meet Crvena zvezda mts in the semifinals and the match is scheduled for Saturday from 11:30 at Dusan Radovic Elementary School in Nis. So far, the Mega pioneers have won the Mini Cup twice, in 2017 and 2018.
Mega Bemax: Avlijas 2, Dozic 12, Sajic 10, Vranesevic 8, Sipcic 7, Radovanovic 12, Mladenovic 12, Babic 7, Bozilovic 12, Milosavcevic 3, Davidovic 6, Pilica 14.
Photo: Mega Bemax