PIONEERS OF MEGA CONVINCING AGAINST VIZURA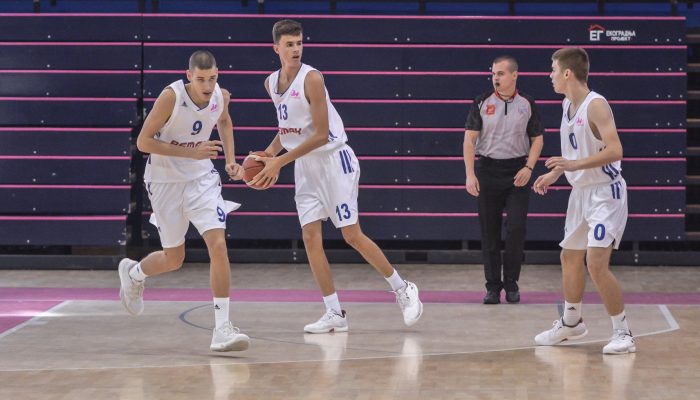 BC Banjica Mega pioneers defeated Vizura with 61:94 in Round 5 of the Quality League. Coach Igor Marinkovic's players have played another quality match where the win was not called into question.
The most effective Mega's pioneers were Aleksa Sajic with 22 points and Petar Avlijas and Luka Radovanovic with 21 points each.
After 5 rounds of the Quality league, Banjica Mega has score 4-1 and in the next round they will host BC Fles.
Banjica Mega: Sajic 22, Babic 6, Tomic 3, Mladenovic 2, Bozilovic 4, Radovanovic 21, Sipcic 5, Avlias 21, Dozic 7, Vranesevic 3.
Photo: Mega Bemax/Dragana Stjepanovic