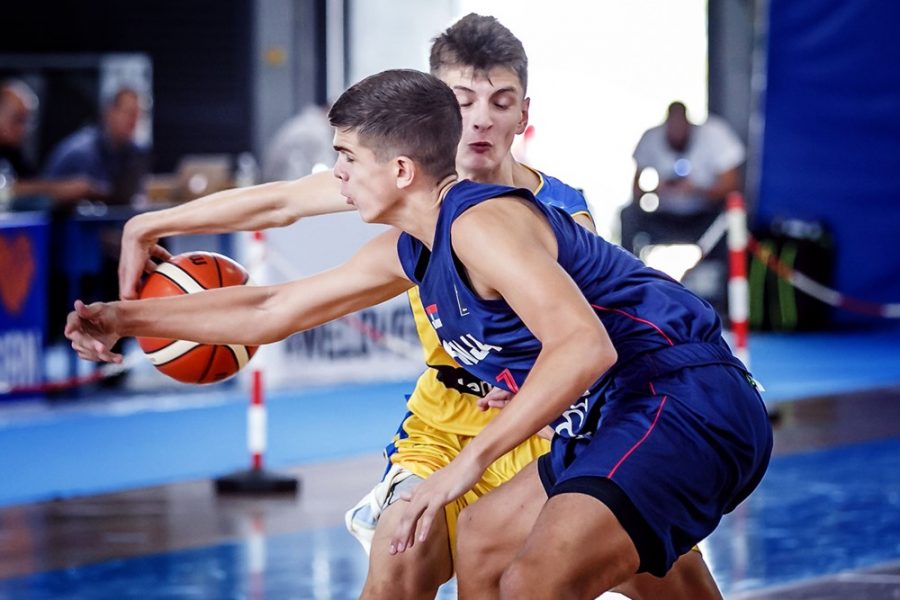 U16 SERBIA CONVINCING AGAINST BOSNIA AND HERZEGOVINA
U16 Serbia national team finished with win the group stage of the European Championship for players under 16 in Udine, Italy, as they were better than Bosnia and Herzegovina with 77:61 (25:11, 15:17, 19:12).
18:21).
For U16 Serbia Nikola Djurisic had 2 points, 3 rebounds and 2 blocks while Boris Milic scored 2 points with 2 assists for Bosnia and Herzegovina.
Serbia face
the losers from the Slovenia-Lithuania duel in the eighth finals on Tuesday at 14:15, while in the same time Bosnia and Herzegovina will play against Turkey.