WIN OF U20 SERBIA AGAINST LATVIA FOR THE END OF EUROPEAN CHAMPIONSHIP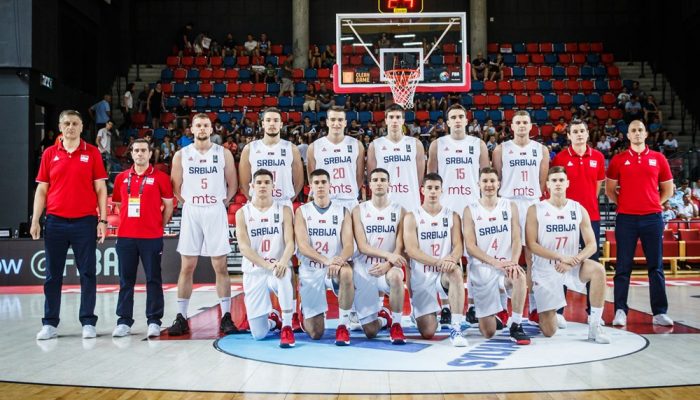 U20 national team of Serbia won the 15th place at the U20 European Championship in Israel, having beat Latvia 50:71 in their last match.
From players of Mega Bemax the most effective was Andrija Marjanovic, who in 19 minutes had 11 points, 2 rebounds, 2 assists and 1 steal. Nikola Miskovic had 5 rebounds, 4 rebounds and 4 assists in 12 minutes, while Mihailo Jovicic had 2 points, 1 rebound, 3 assists and 3 steals.
Photo: FIBA