AVERAGE GAMES OF MEGA'S PLAYERS IN U20 SERBIA'S LOSS AGAINST UKRAINE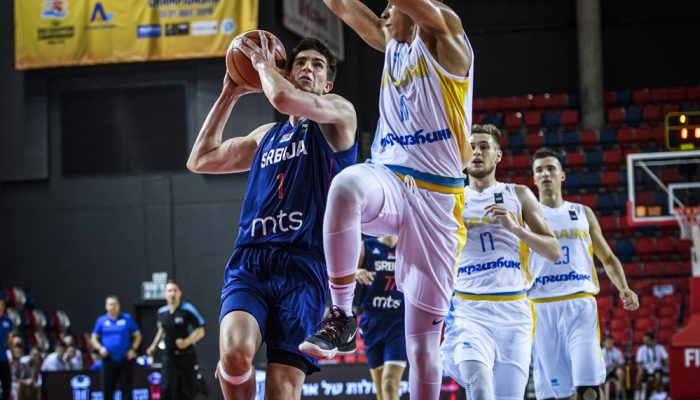 Serbia national team failed to achieve second at U20 European Championship which is held in Israel since in the 2nd round Ukraine won with 68:63.
From Mega Bemax players, the most effective was Nikola Miskovic, who scored 10 points with 5 rebounds and 1 steal. Andrija Marjanovic had 7 points, 2 rebounds and 1 block, while Mihailo Jovicic also scored 7 points with 2 rebounds, 1 assist and 1 steal.
After 2 games played, the national team of Serbia has a 1-1 score, and on Monday, at 17:15, they play the 3rd round match against Italy.
Photo: FIBA