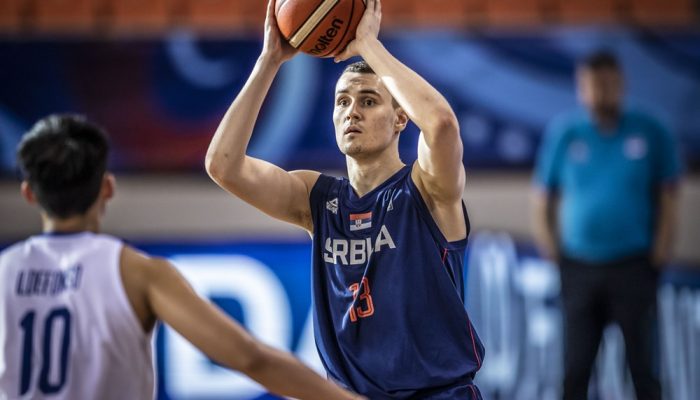 MEGA'S PLAYERS WITH LIMITED MINUTES IN U19 WIN OF SERBIA IN EIGHT FINALS
National team of Serbia advanced to the quarter-finals of U19 World Cup which is held in Crete, Greece, after they in the eighth finals have beaten Philippines with 60:87.
And on this match, three players of Mega Bemax came in, most of minutes had Luka Cerovina, who had 5 rebounds, 4 assists and 1 block in 16 minutes. Pavle Kuzmanovic had 2 points and 1 steal, while Altin Islamovic had 1 assist.
Serbia will meet with the national team of Lithuania in the quarter-finals of the World Cup on Friday 5th of July at 14:30.
Photo: FIBA