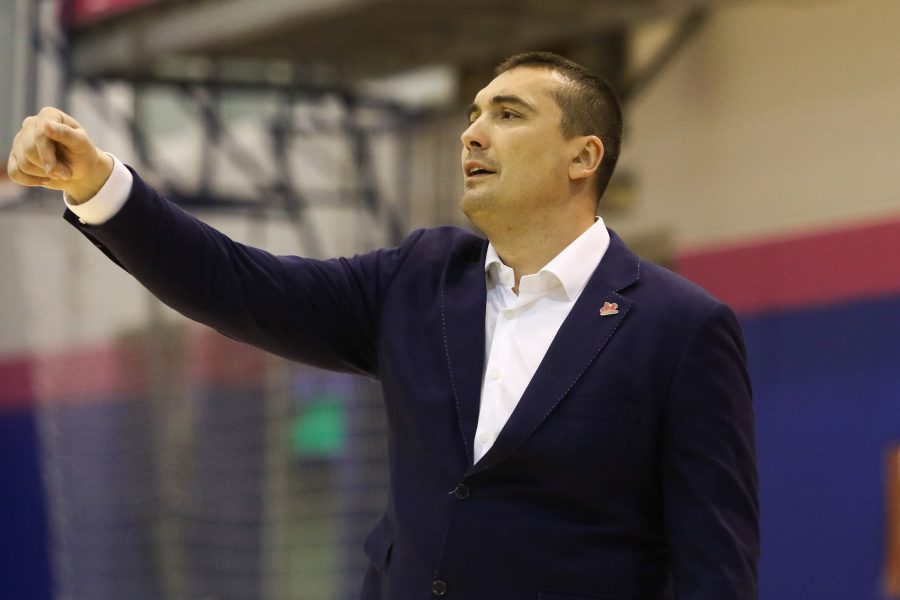 MILOJEVIC: "I AM DELIGHTED WITH OUR GAME, WE LACK OF SPORT'S LUCK"
Mega Bemax played another great game against Crvena zvezda, but in an exciting finish they missed a free-throw for the overtime, so they red-white celebrated and advanced to the finals of Superleague.
Mega Bemax Center Goga Bitadze received his third prize this season, where he was selected for the MVP of the Superliga MVP in addition to the trophy of MVP of ABA League and the Rising Star award in Euroleague. Bitadze played his last game for Mega after the 4th season and at a press conference after the match he said he was proud that he was part of this team:
– This is a good match for the team, because Zvezda is the best in the league, as confirmed in ABA. We lacked a little sport's luck. I'm really proud I was be part of this team. I am also grateful to my teammates and coaches, I am really proud to be part of this team, that's all I can say. Now I am waiting for NBA workouts, after which I will test the luck at the NBA Draft and I hope that a team will choose me. There is no time to rest, I will only continue to work and that's it,
Bitadze said.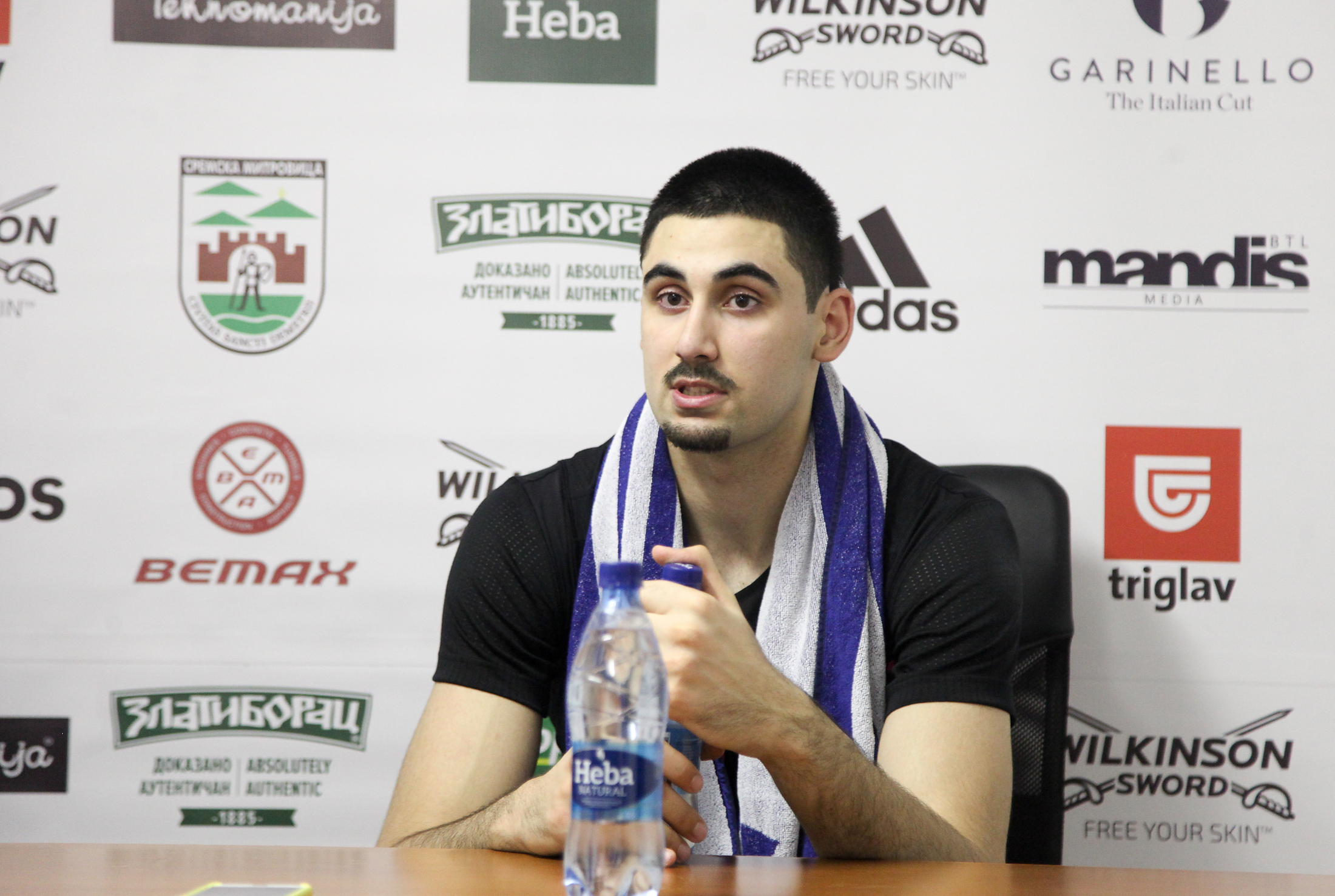 – We played a great match, in the end, We missed a little sport's luck and I'm really pleased with how we played. The season was great, we were in the playoffs and we gave hard time to the most powerful team to advance to the finals,
said Milojevic, and when asked by the journalists about further plans of Mega, he stated the following:
– Three players will be drafted again. Now I'm talking ahead, but Goga is certainly a NBA player and will be highly ranked, most of all by anyone in this club. Miskovic and Mokoka have a really great chance and I expect them to show up well. These are our main goals, we are constantly saying that our finals is NBA draft, it comes in two weeks, so we end the season with that.
Eventually, when asked by journalists to comment on Bitadze's insults by some Zvezda's supporters, Milojevic pointed out that it was not a small thing when someone such a young played game so that fans remember him:
– It's not a small thing when you are a child of 19-20 years and to play like that so the fans remembered him. This shows that with his quality he showed that he deserved to be called by someone. It's not a small thing, it's an integral part of the sport and there will be more, and he should be proud,
said Milojevic, and on future plans he stated the following:
– I have plans, everything in this club is planned, so it's me. I'll be another season in Mega. The next one will be the tenth, probably the last one in Mega. These are the two and a half Olympic cycles, the longest that I've been anywhere, I spent eight years in my native Beovuk. I'm really very proud of myself, without false modesty, I think I've done a lot,
Milojevic finished.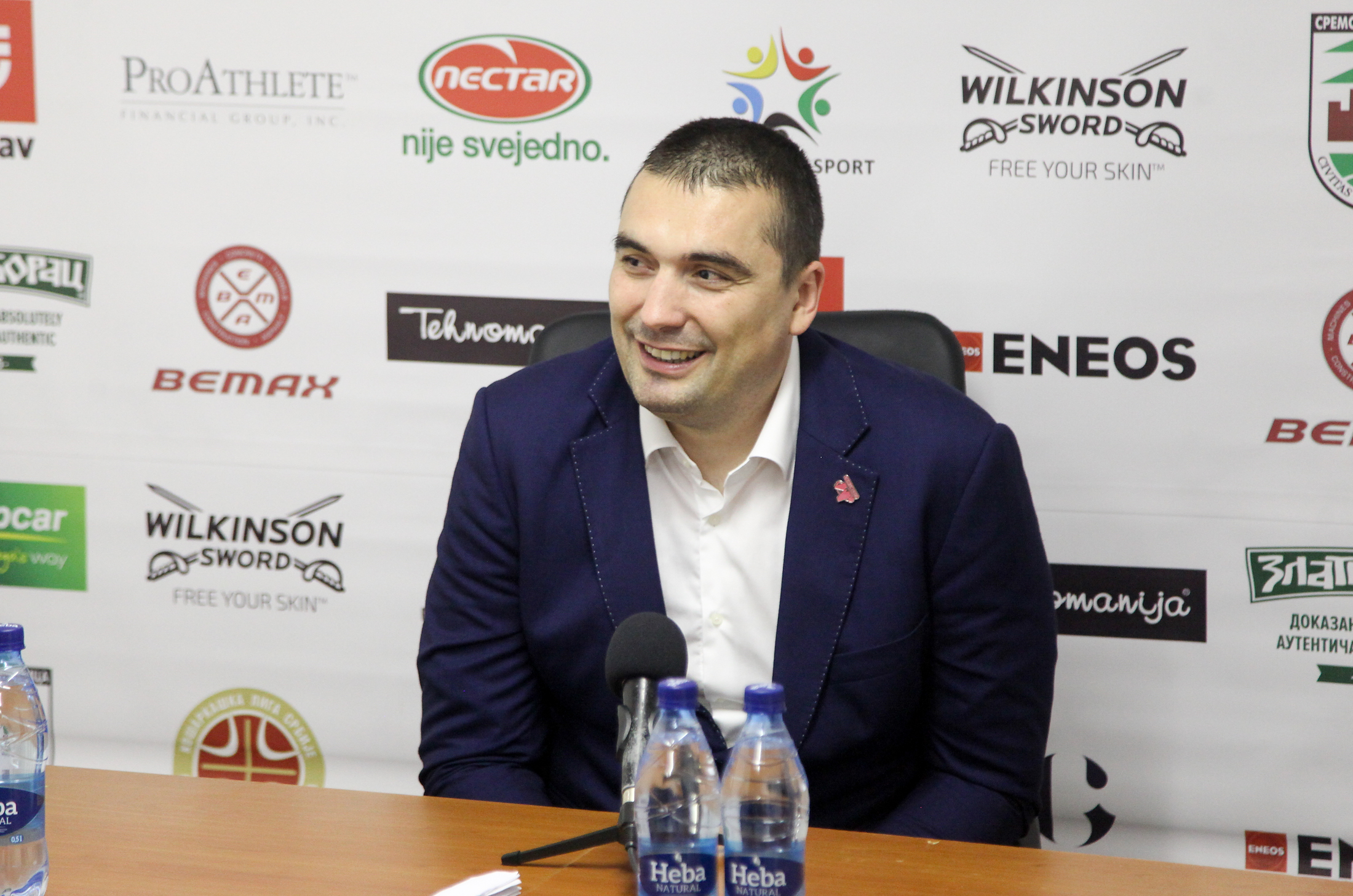 Photo: Mega Bemax/Ivica Veselinov