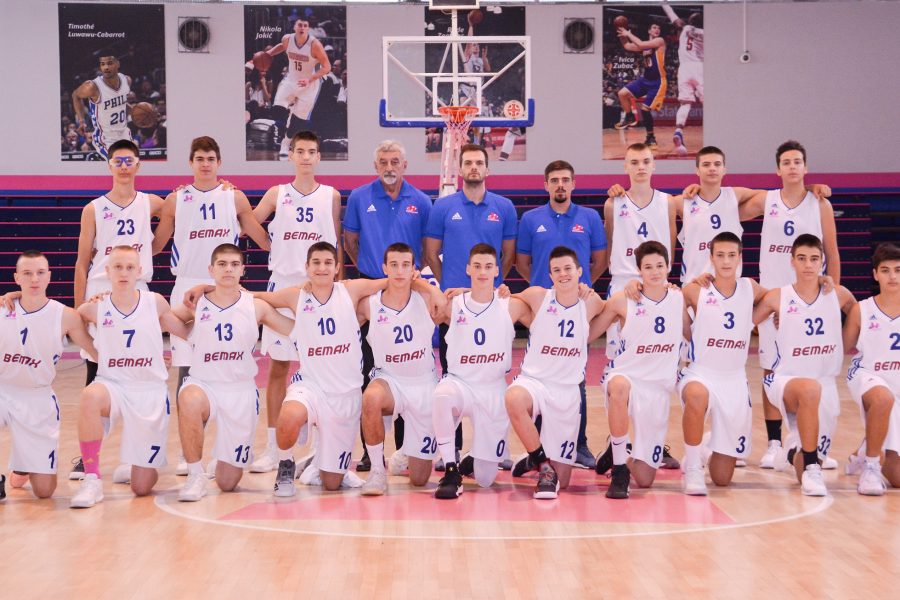 U15 MEGA ON SUNDAY STARTS AT SEMIFINALS TOURNAMENT
U15 Banjica Mega will begin on Sunday their participation in the semi-final tournament of the Serbian Championship, which will be held in the hall Mega Factory in Belgrade from 14th to 16th of April. In addition to Mega also Foka, Defense and Actavis Academy will take part in the tournament. Placement to the final tournament, which will be held from May 10 to 12, will provide the two best placed teams in the group.
Pioneers of Mega finished Quality league in the 1st place with 19 wins and 3 losses.
Schedule:
April 14 (Sunday), 18:45: Banjica Mega – Defense
April 15 (Monday), 15:45: Banjica Mega – Foka
April 16 (Tuesday), 15:45: Actavis Academy – Banjica Mega
Photo: Mega Bemax/Dragana Stjepanovic