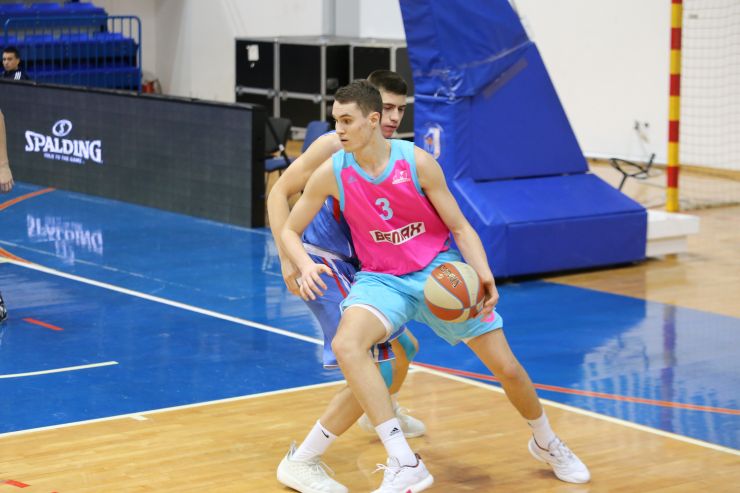 U19 MEGA LOST AGAINST IGOKEA AND DIDN'T ADVANCE TO THE U19 ABA F4
Juniors of Mega Bemax ended with loss Qualifiers U19 ABA tournament in Bar since Igokea celebrated with 85:87 (20:22, 21:18, 19:21, 25:26). The players of the coach Vlada Vukoicic, won the third place in the group with a score of 2-2, thus they were left without a place in the final tournament and the chance to defend the title won last year after Cedevita and Igokea advanced to the F4.
During the match, none of the teams succeeded to make a significant advantage, but in the last 2 minutes, Mega had plus 7. However, in the finish Igokea with 2 triples lowered the difference with only 1 points and then with 3 free throws of 4 set the final result after Bumbic missed the three pointers from 9 meters in the last attack.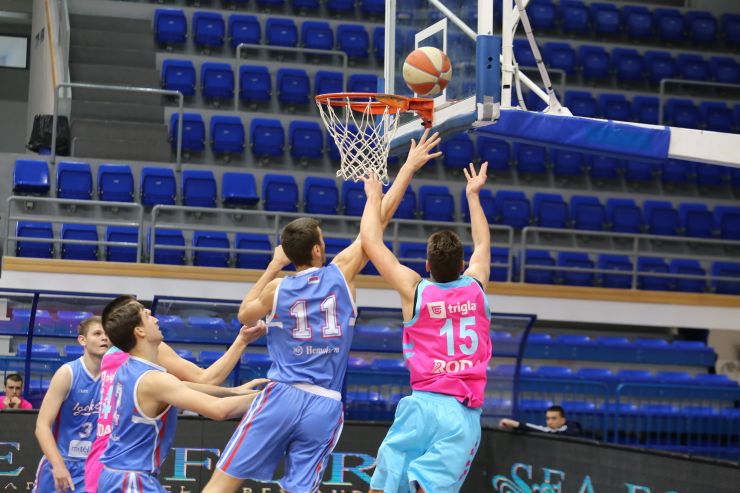 The most effective in the ranks of Mega Bemax were Luka Cerovina with 35 points and Aleksandar Langovic with 24 with 13 rebounds while Dalibor Ilic with 37 points was the best in Igokea.
Mega Bemax: Music 3, Cerovina 35 (index 39), Kljajevic, Agoc, Bumbic 5, Langovic 25 (13 rebounds, 3 blocks, index 35), Andric, Markovic 2, Miskovic 4, Brekic 11, V. Kovacevic, Musikic.
Igokea: Kusturica, Djakovic 5, Nedeljkovic 2, Sekulic, Ilic 37 (18 rebounds, index 47), Petkovic 5, Njegovanovic 12, Dragicevic, Simanic 4, Frzovic, Marjanac 2, Neskovic 20.
Photo: Mornar/Media Pro