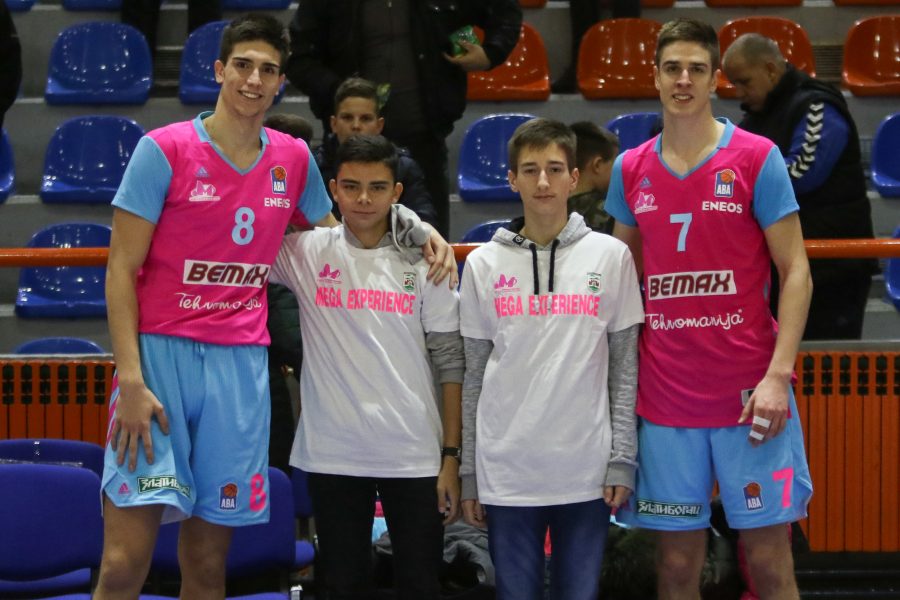 ALEKSA AND PREDRAG WITH SMILES WATCHED WIN OF MEGA
Mega Bemax players have responded greatly to last week's defeat against Krka since they beat Cibona with 82:80 in a great atmosphere in the hall PSC Pinki in Sremska Mitrovica within the 9th round of the ABA League. At this match was continued with the project "Mega Experience", in which the young and talented children of Sremska Mitrovica are guests of the club. This time the guests were Aleksa Bjelkic and Predrag Djuricic.
Aleksa Bjelkic was born on 6th of February 2003 in Sremska Mitrovica. He is a student of the first grade of the Mitrovica Gymnasium, the informatics course and he gratuated the "Sveti Sava" elementary school this year as a student of the generation. During attending the Primary School he won 3rd place at the municipal competition in biology, 3rd place in the district geography competition and 2nd place at the Municipal English Language Competition. His favorite basketball player of Mega is Nikola Miskovic.
Predrag Djuricic was born on June 15th 2003 in Sremska Mitrovica and is a student at the Military Gymnasium in Belgrade, and in Sremska Mitrovica he attended elementary school "Bosko Palkovljevic Pinki". He was declared a student of the generation and among the many medals he won was 1st place in physics and 3rd place in the district competition from history, and also won medals in competitions in mathematics, geography and chemistry. He finished music school, plays drums and train gymnastics.His favorite player of Mega is Ognjen Carapic.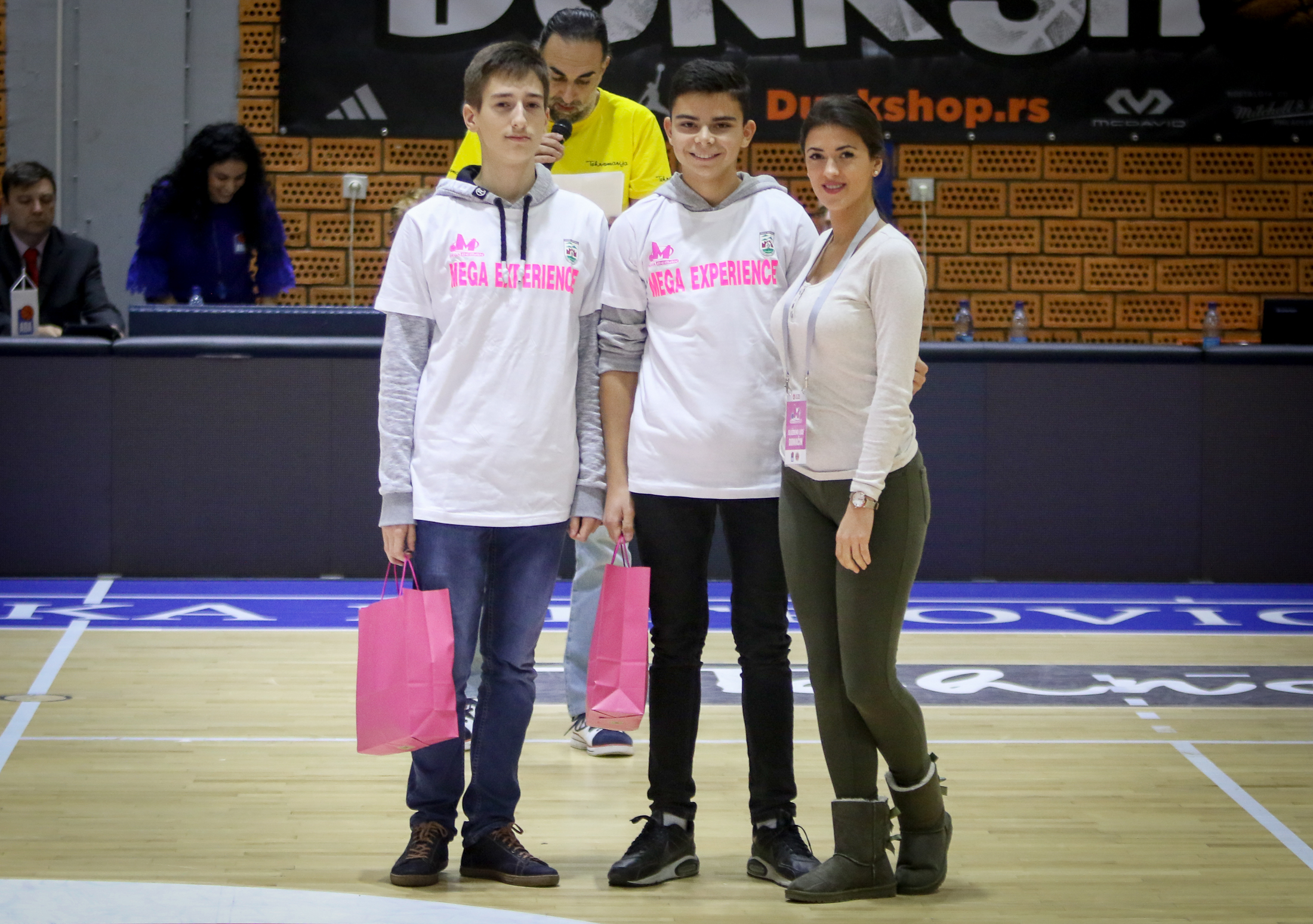 Before the start of the match, Aleksa and Predrag greeted Mega's players and then followed the match from the special court-seats in the colors of the club. At the break in the halftime, the audience in Sremska Mitrovica welcomed them and they received gifts from the club. At the end of the match, Aleksa and Predrag took a picture with Luka Asceric and Nikola Miskovic.
In the half-time, 3×3 basketball matches were played in which the students of Primary schools from Sremska Mitrovica competed, and team "Bacuske" won the team "Jedva skupljeni" with 3: 1. Mini League will be played during the Mega Bemax matches in Sremska Mitrovica and winners will receive nice prizes.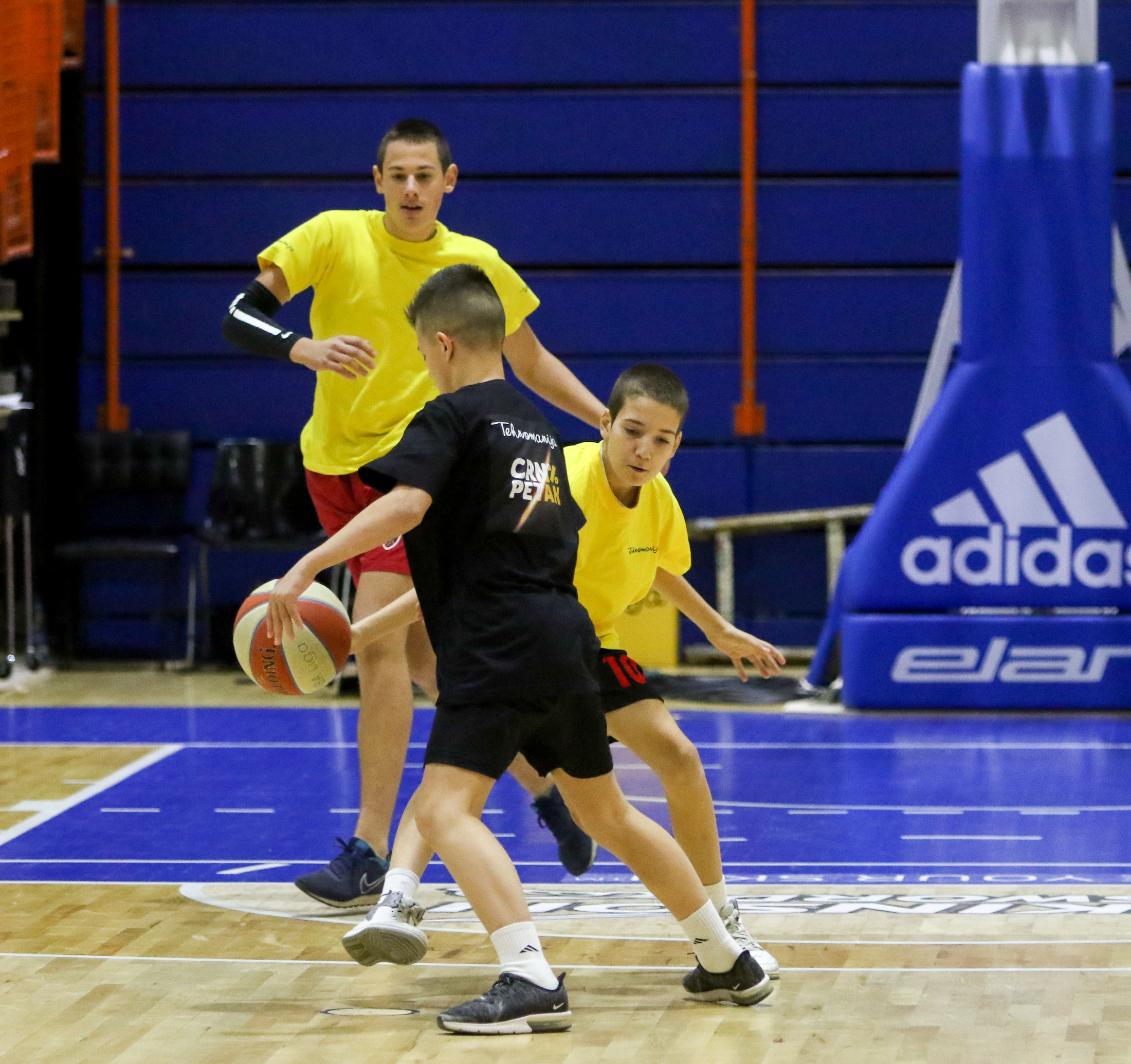 In the breaks between the quarters, spectators competed in half-court shots for TV, a gift from Tehnomanija, but, unfortunately, they were not precise.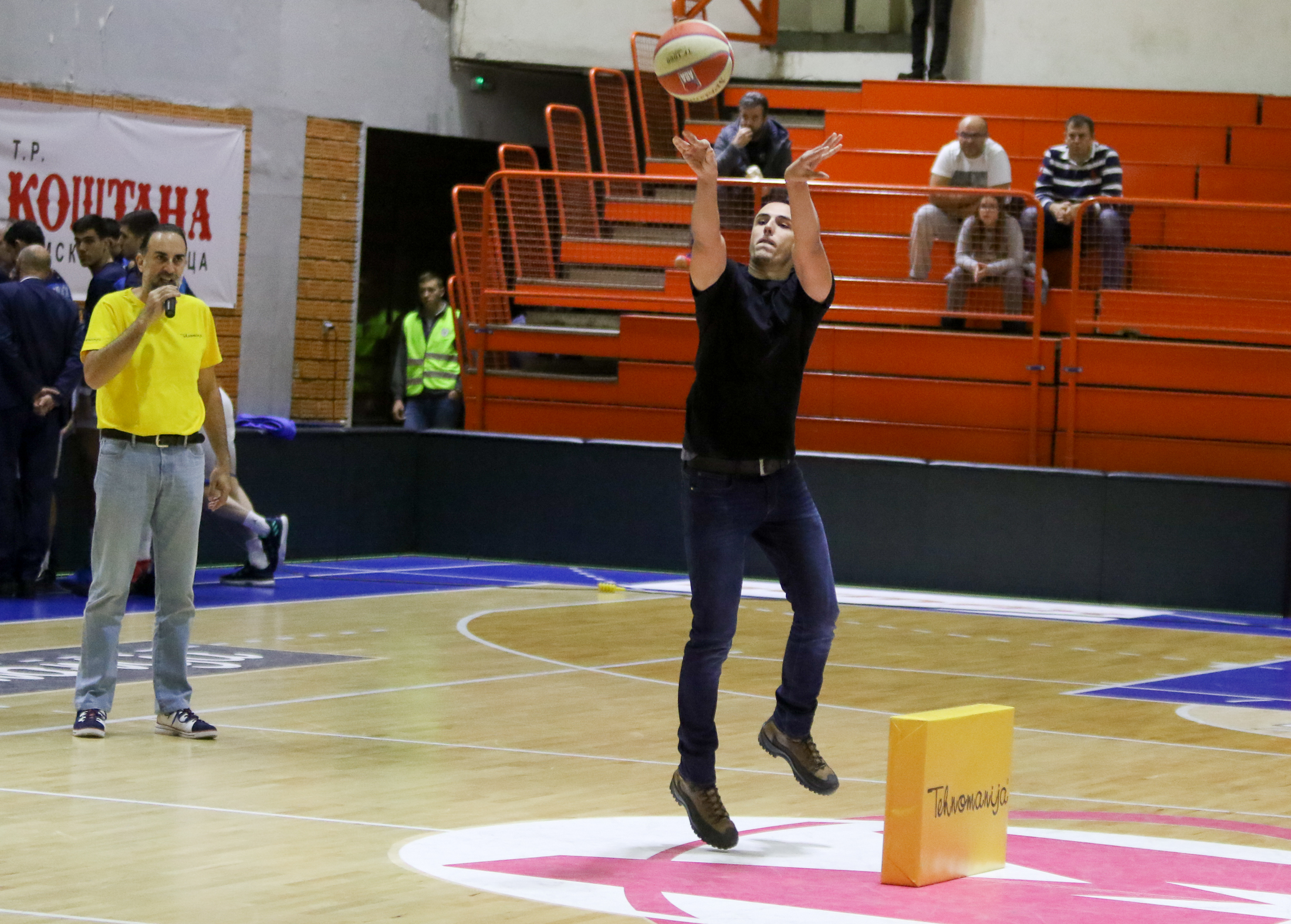 Photo: Mega Bemax/Ivica Veselinov