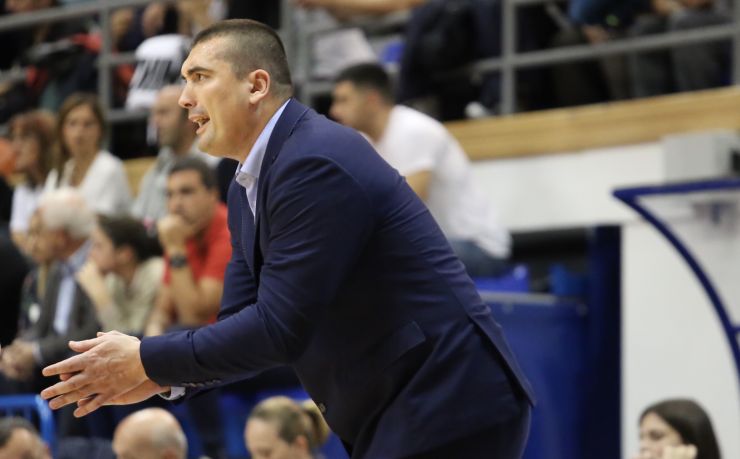 MILOJEVIC: "IT IS STUNT TO BEAT MORNAR AT THEIR COURT, WE ARE GOING STEP BY STEP"
Mega Bemax is still without a defeat in the ABA League since in the 5th round they beat Mornar in Bar with 80:84 after another exciting finish.
Coach of Mega Bemax Dejan Milojević pointed out that it is the great accomplishment beat Mornar at their court:
– Great win for my young team. Mornar is a great team that is well-run and defeating them at their court is a great stunt. We entered the game very well and firmly and controlled the bigger course of the match. We successfully rejected the 2,3 Mornar' s attack when they arrived and in the end we deservedly celebrated. Let's go further, we do not think about the play-off, but we're going step by step, we want to win every match, and with everyone to compete and see where itžžžž will take us,
said Milojevic, and when asked about the 5-0 score despite a difficult schedule, he replied:
– We did not have easy schedule, on the side Cedevita, Mornar and Igokea, at home FMP and Olimpija. ABA is a very high quality league where everyone can win and this speaks of the situation in the standings where there is a small difference in the wins between the teams. I am happy with the way my team plays, every win is worth the gold, and we have shown that we can play with everyone,
Milojevic finished.
Photo: Mornar / Media Pro