MEGA EXPERIENCE PROJECT CONTINUED, "ZBUNJENI" FIRST WINNERS OF MINI FINALS OF 3X3 BASKETBALL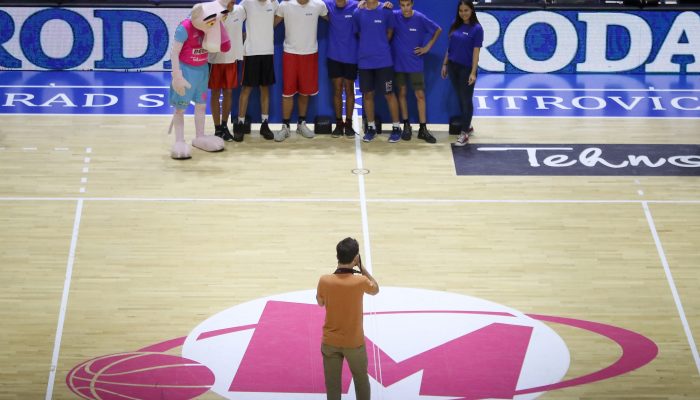 Mega Bemax players continued with excellent games in the ABA league since they won against Petrol Olimpija in the fourth round in Sremska Mitrovica with 81:77. And this match was continued with the project "Mega Experience", in which the young and talented people of Sremska Mitrovica are guests of the club. This time Mihajlo Isakovic and David Erceg were watching Mega's victory.
Mihajlo Isakovic was born on November 21, 2000. He was a student of the High School of Hotel Management and before that he was a student of the generation of the Economic School "9. May". He is the winner of numerous medals at international culinary competitions. He won a gold medal in the junior competition for up to 23 years at the International Competition of Montenegro, Bronze on the "Gastro Cup of Serbia 2017" and two medals, silver and bronze at the "Gastro Cup of Serbia 2018".
David Erceg was born on June 11, 1999. He was a student of the Medical Faculty in Novi Sad, and before that he was a student of the generation of the Secondary Medical School. He participated in various competitions in the field of anatomy, physiology, mathematics and in the competition from health care he won the first place in the republican competition. In addition, he trained athletics, handball and football, i which is still active today and his favorite basketball player is Nikola Jokic.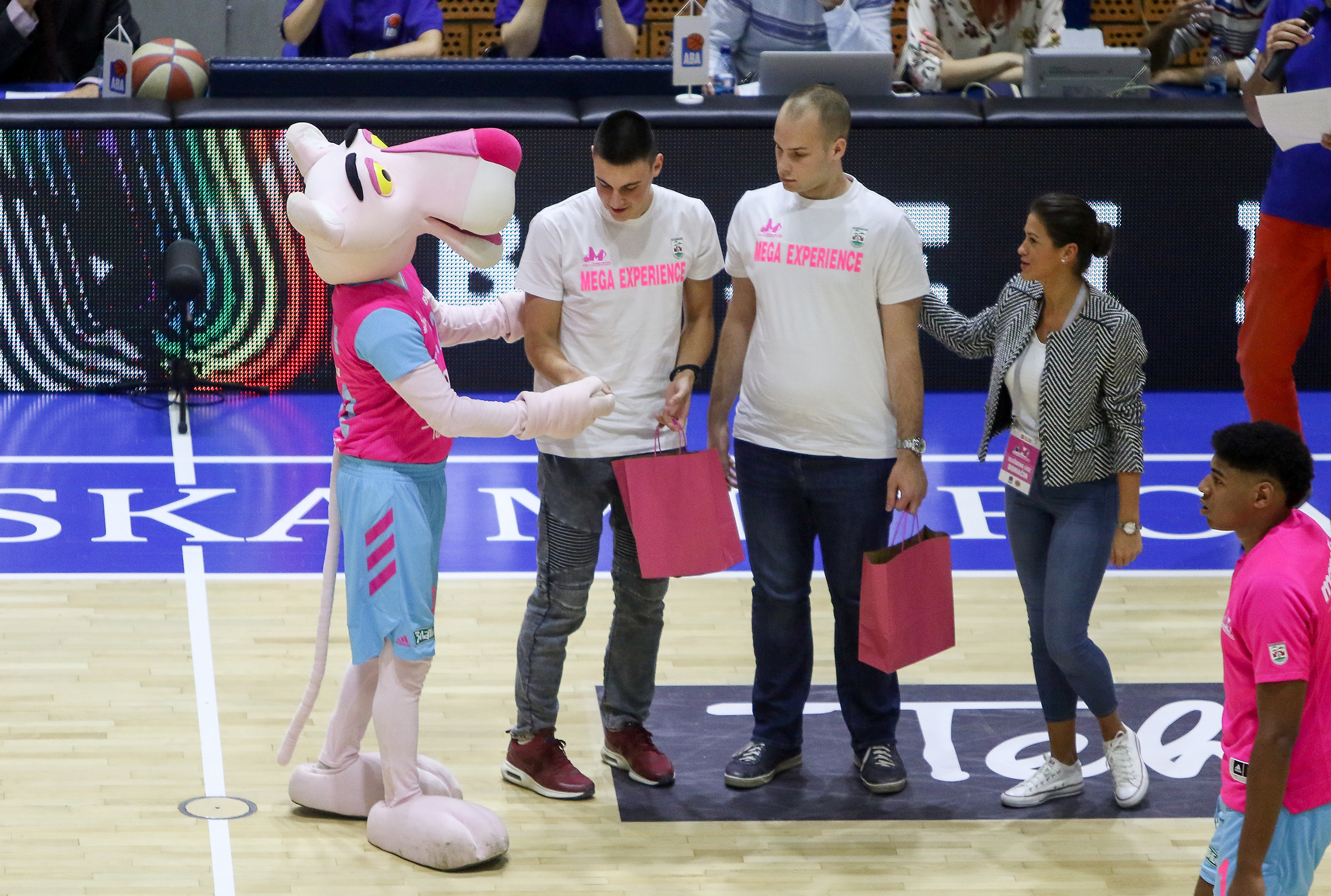 Before the start of the match, Mihajlo and David welcomed Mega's players and followed the match from the special court-seats in the colors fo Mega. At the break in the halftime, the audience in Sremska Mitrovica welcomed them and they received gifts from the club.
In the half-time, 3 × 3 basketball matches were played in which children from Primary schools from Sremska Mitrovica competed, the winners from the previous round "Zbunjeni" team and the "H20" team and in the small finals, the guys from the "Zbunjeni" team celebrated with 3:1. Mini League will be played during the Mega Bemax in Sremska Mitrovica and winners will receive nice prizes.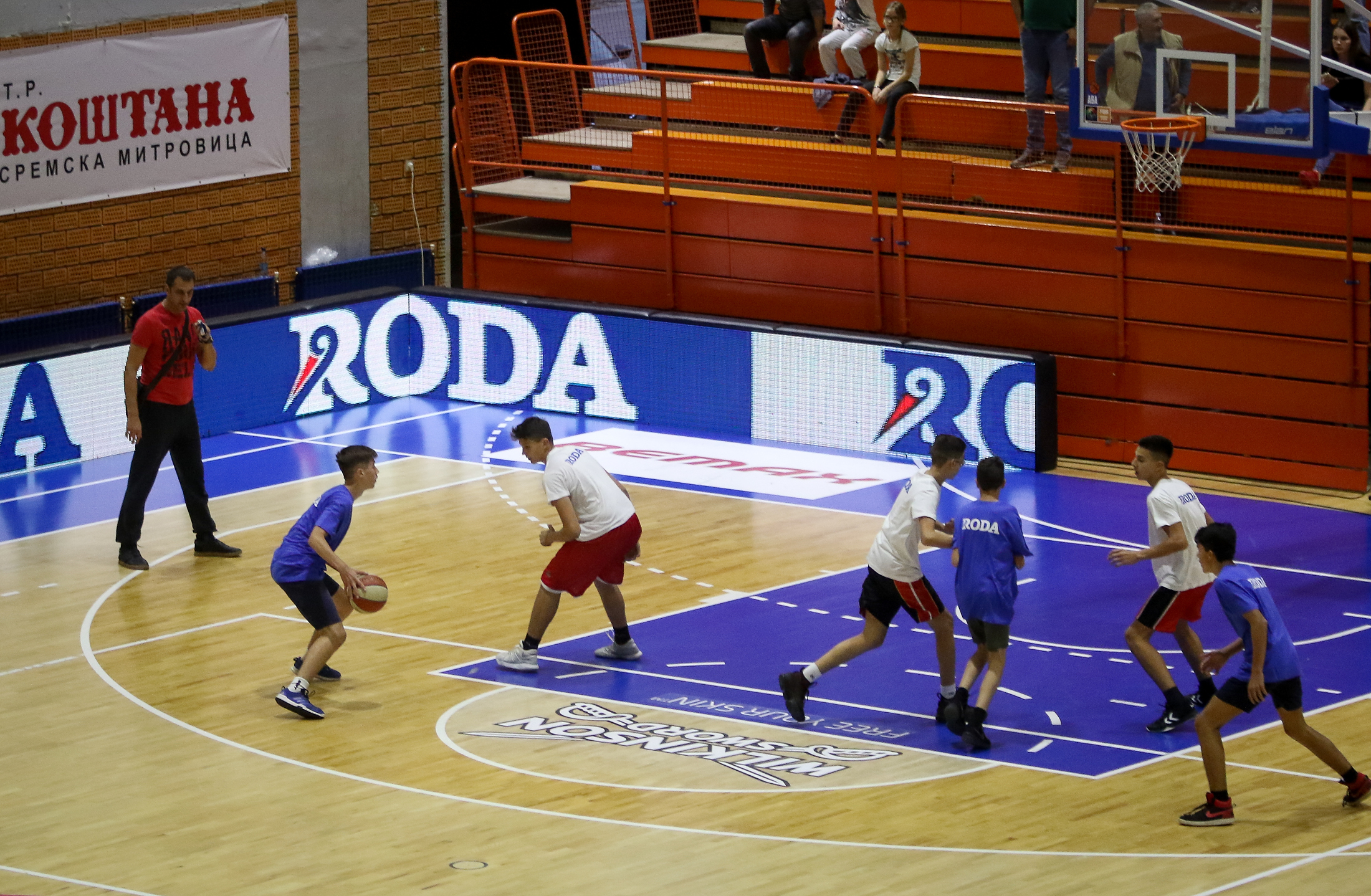 In the breaks between the quarter, spectators competed in a half-court shot for a TV provided by company Roda, but, unfortunately, they were not precise.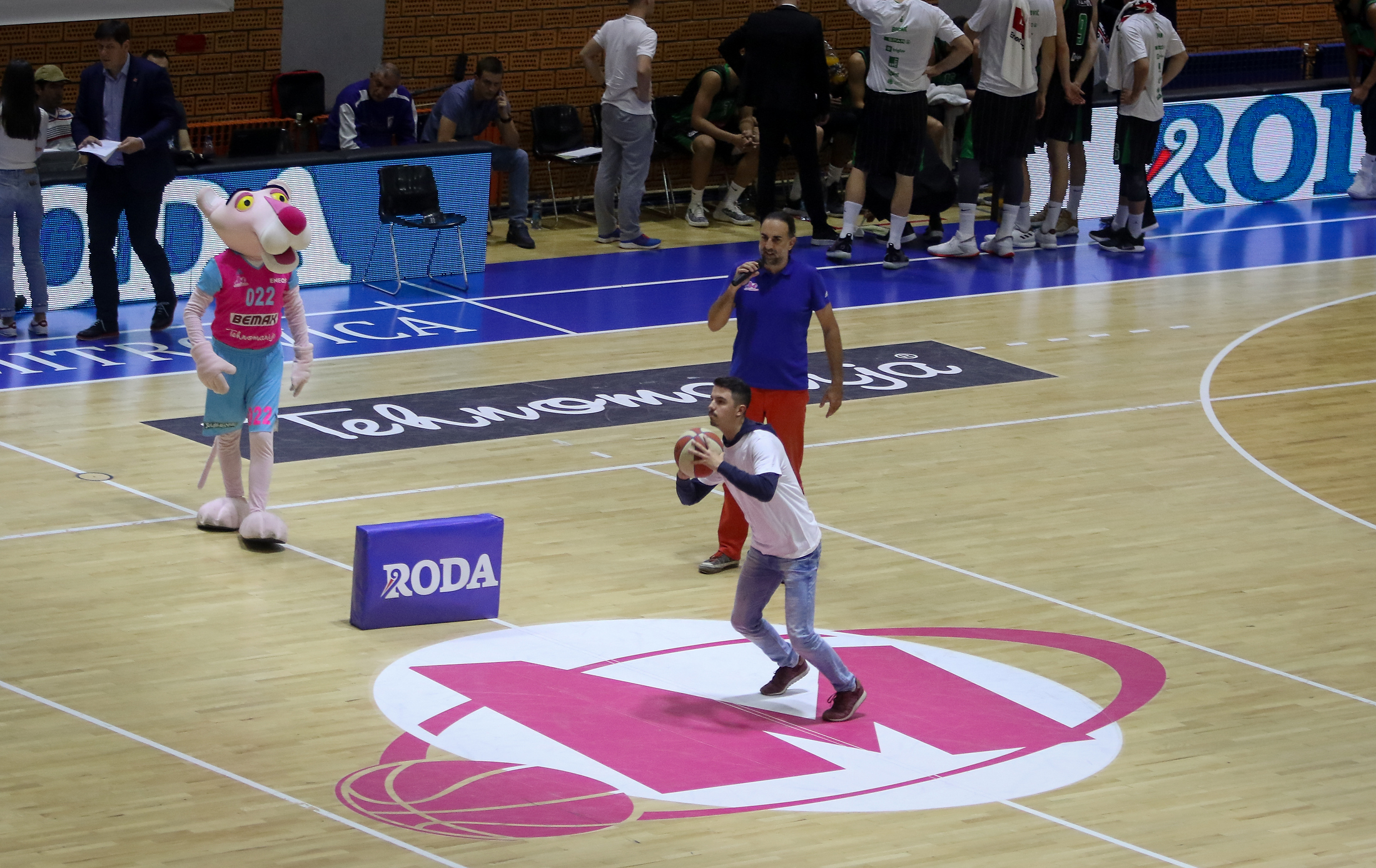 Photo: Mega Bemax/Ivica Veselinov